Idea: Building a flashlight runtime tester
There are many articles discussing about building DIY lumen tester and I came across an idea to build such device using Arduino and some light intensity detector module to test a flashlight's runtime.
Instead of using lumens measurement during the time frame, I will only calculate its percentage during some period of time. Here's my expected result of the test: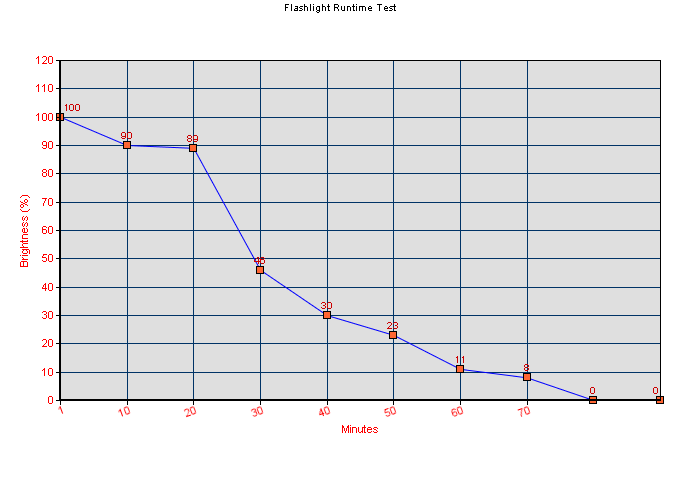 I think it's a lot easier for flashlight user to imagine their flashlight brightness changing using percentage instead of the amount of lumens output.