On The Road M900 Review
On The Road M900 is a medium sized flashlight powered by a single 18650 battery and can shine up to 900 lumens. It has four modes, one hidden mode, and operated with a reverse clicky switch on its tailcap.
I stumbled upon this brand (On The Road, I'll shorten it into OTR) few months ago when they released a 16340 powered flashlight which has form factor that quite similar to Olight S1 Baton but a lot cheaper.
I received this neutral white version of OTR M900 from Gearbest for reviewing purpose and I must say that I was in doubt with the quality of OTR flashlight at the beginning.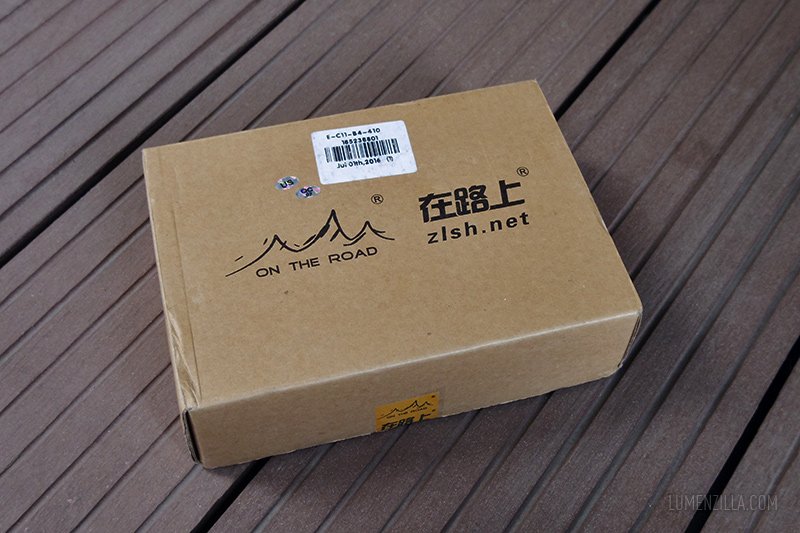 The package arrived inside a sturdy brown cardboard box, which is looking nice, and sealed with a tape. It reminds me the experience of buying my first cellphone some years back then.
First Impression
When the box was opened, I can see a soft pouch with flashlight inside and a manual book that's entirely written in Chinese.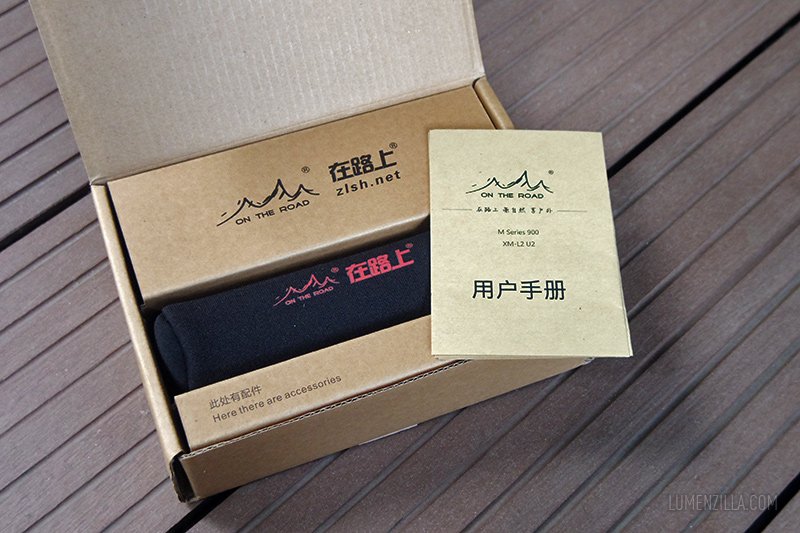 Beneath the board that holds the flashlight, there is a pocket clip, lanyard, a 2600 mAh battery (size 18650), a battery charger, and US style wall plug.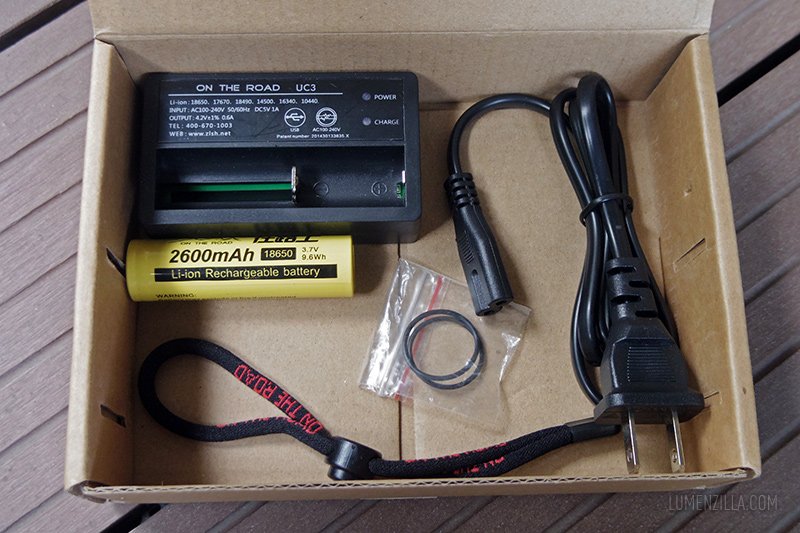 OTR M900 comes inside a soft pouch that will help it avoids scratches and dust. But I think a holster with belt loop attachment would be a lot more useful in daily usage than this style of pouch.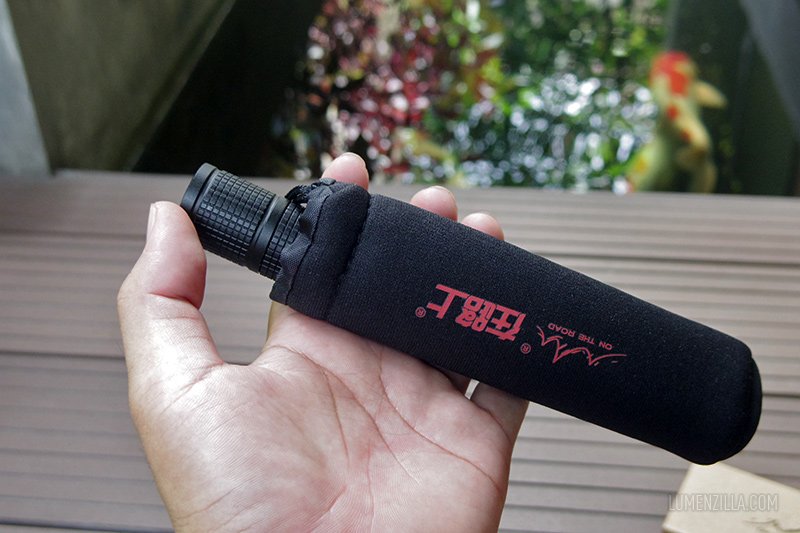 Out of the pouch, OTR M900 has a strong –but not aggressive– square knurling all over its body. It looks great and really helps with the gripping. Not forget to mention, both threads (head and tail) are well-greased.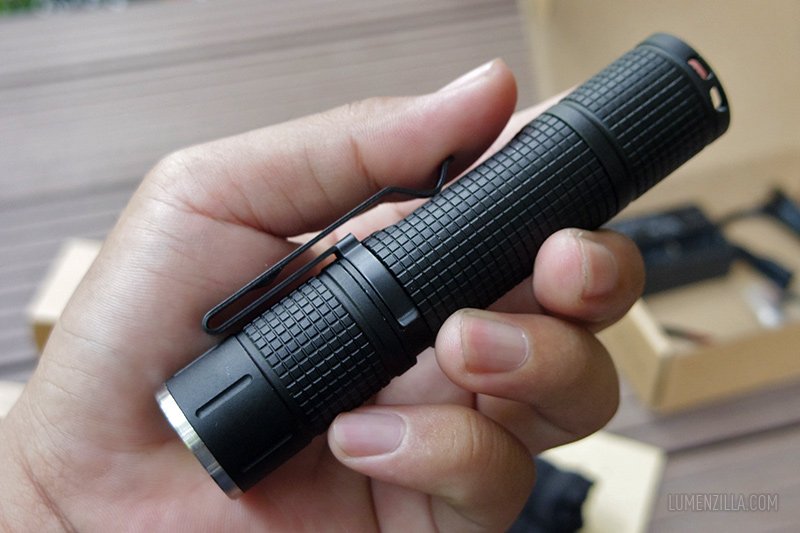 Flashlight Details
OTR M900 utilizes a XM-L2 U2 emitter which is put nicely centered under orange peel reflector that will helps the spreading of its beam shot and really good for close range lighting.
There are 3 type of emitter choice for this flashlight: XM-L2 U2 5C, XM-L2 U2 1A, and XP-G2 R5 1A.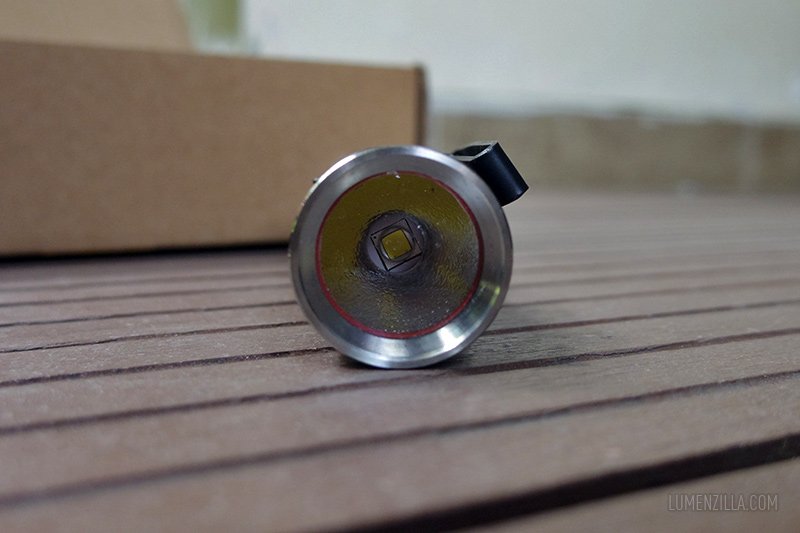 OTR M900 also came with a 18650 battery (2600 mAh) and its charger thus make this flashlight very suitable for new flashlight enthusiast or for a gift to the ones you love.
It also has reverse-polarity protection so you're worry-free when giving this flashlight away.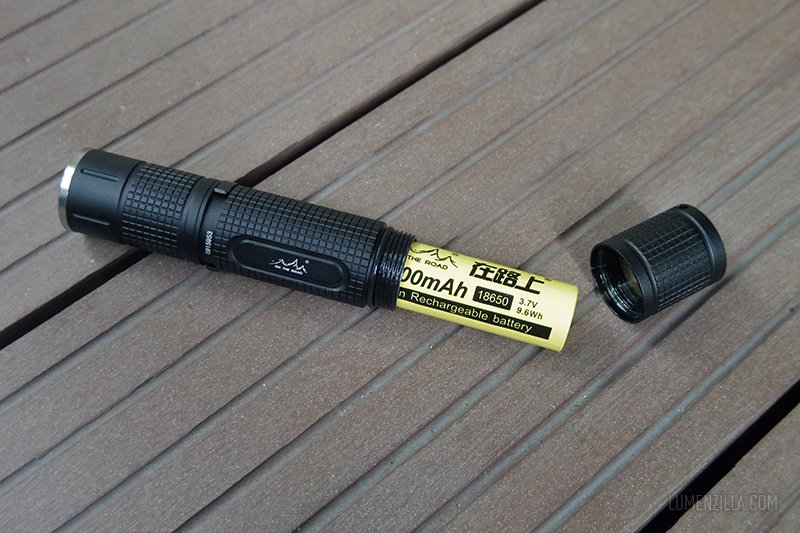 The charger is quite good and can be used to charge several types of batteries, ranging from 10440 to 18650 ones. There's a micro USB port indicating that this charger can be powered from any USB ports but no USB cable was included.
The only cable included is power cable with US (American) style wall plug. You may need an adapter if you're not using a US style cord plug.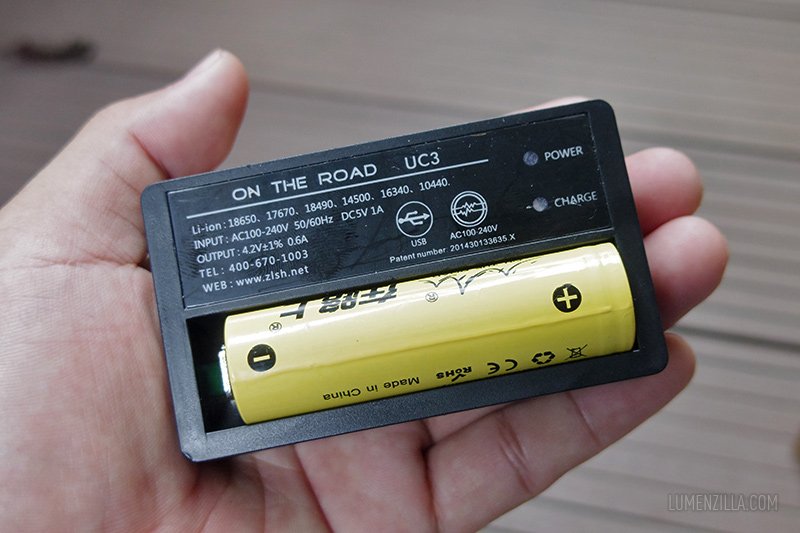 Upon disassembling the flashlight, I found that terminal contacts also look great. Not super high quality but it certainly will deliver current from battery to the driver nicely.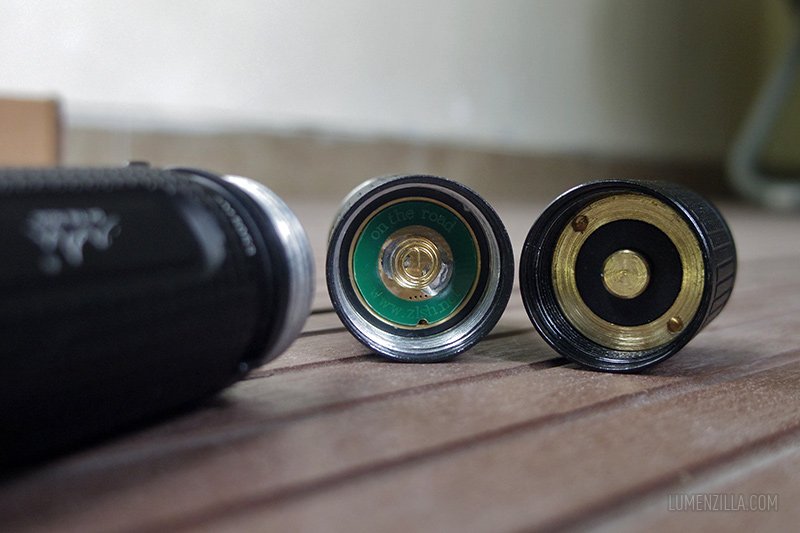 In my opinion, the most impressive part from On The Road M900 flashlight is its pocket clip. It's very strong and sturdy, as you may judge it by following picture.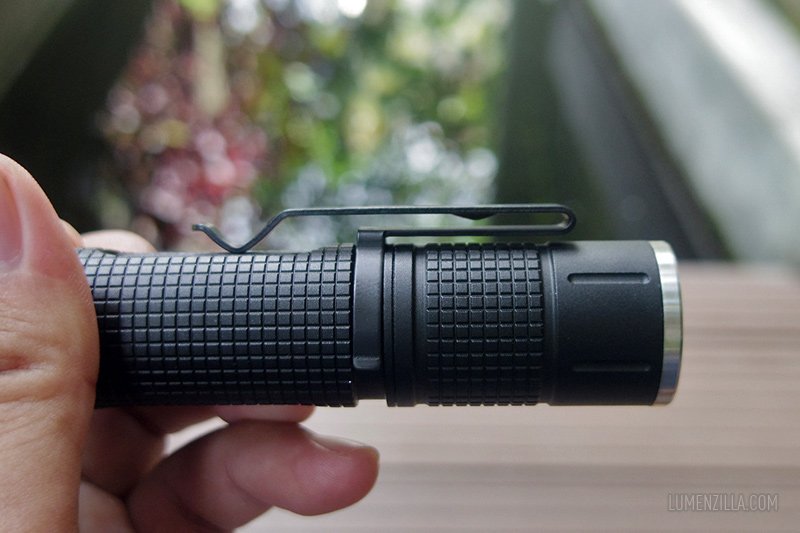 The clip is reversible so either you're a tip-up or tip-down carrier, you'll feel comfortable.
And here's a quick size comparison with Novatac 120T on my palm.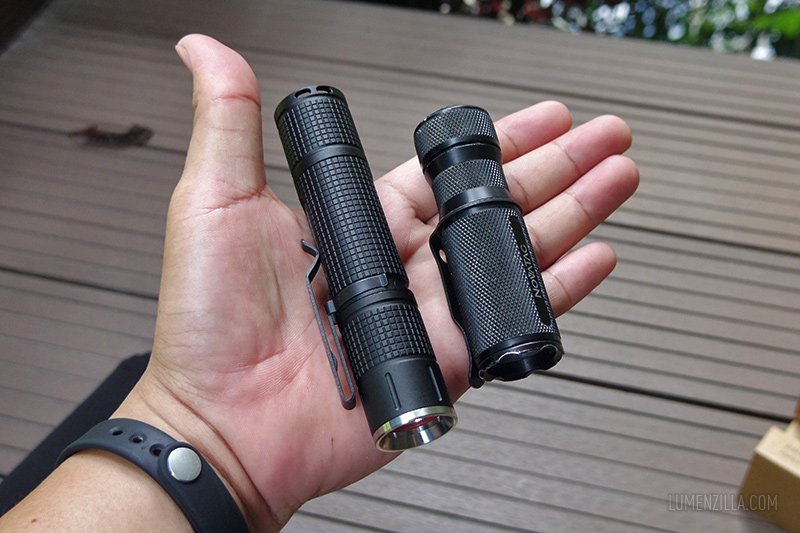 Operating On The Road M900
OTR M900 is an easy to use flashlight. Despite the manual book is written in Chinese, I can mastering this flashlight operation in a very short time.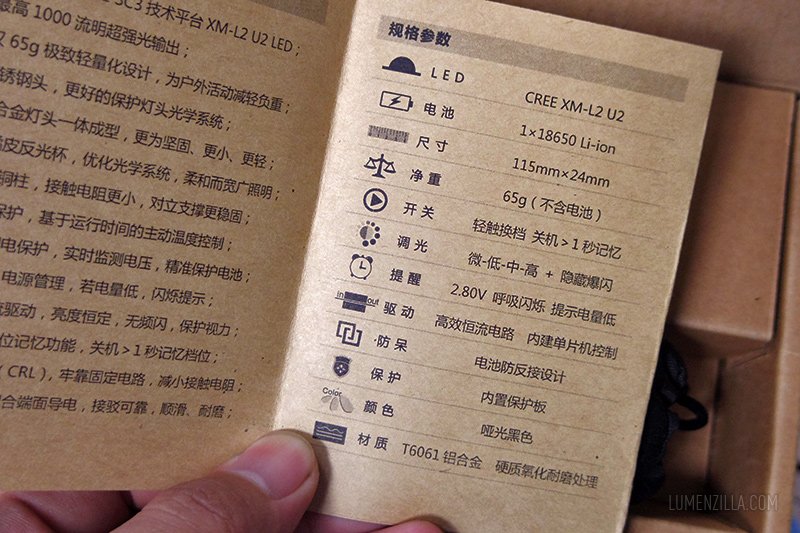 The switch is reverse clicky, means we have to push until a "click" sound and the light will turned on. It has four modes and will always start in low mode (no memory).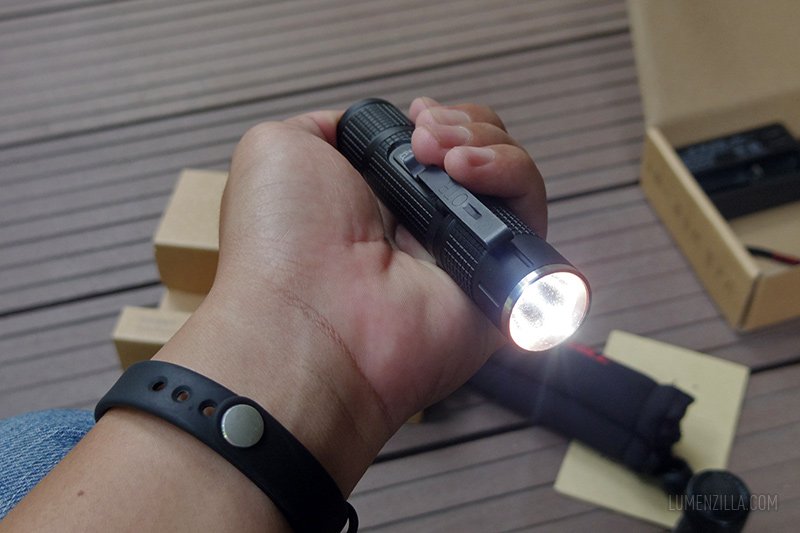 Here's a picture of beam profile from 2 meters away, quite flood and nice spill with no visible hot spot.
On The Road M900 Outdoor Beamshots
After delayed for several days due to bad weather, I managed to take this outdoor beamshots just for this blog reader.
All pictures are taken with Pentax Q using manual exposure: speed 0.6 sec, f/1.9, ISO 400.
Control shot: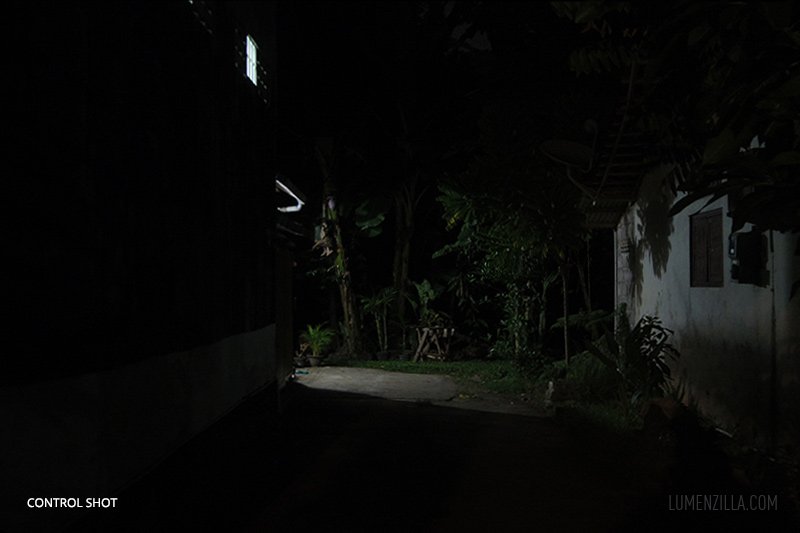 Low mode: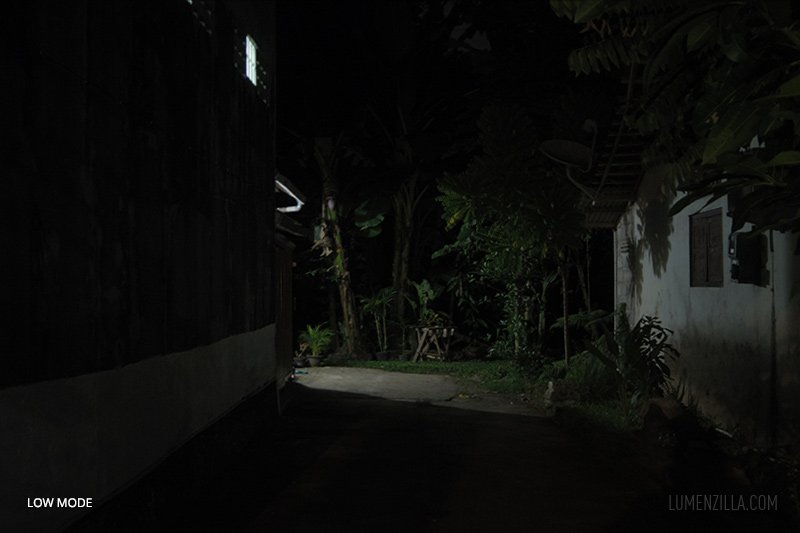 Medium mode: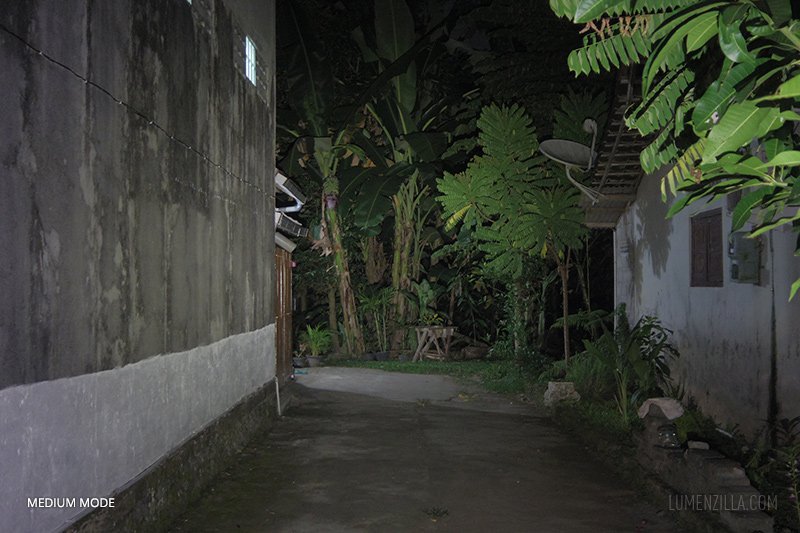 High mode: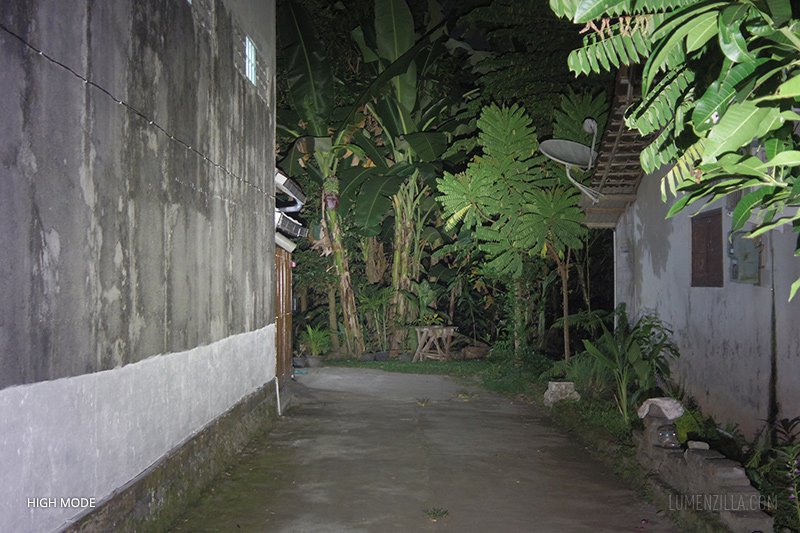 Turbo mode: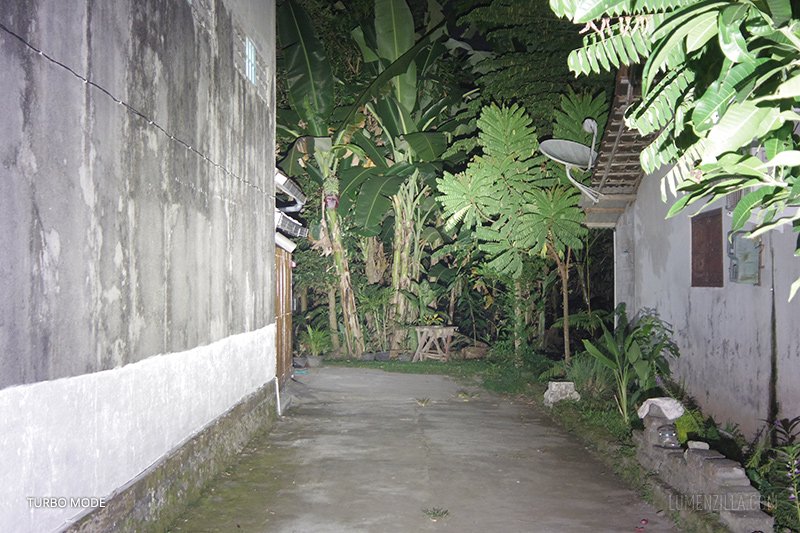 And here is the animated version of those beamshot pictures.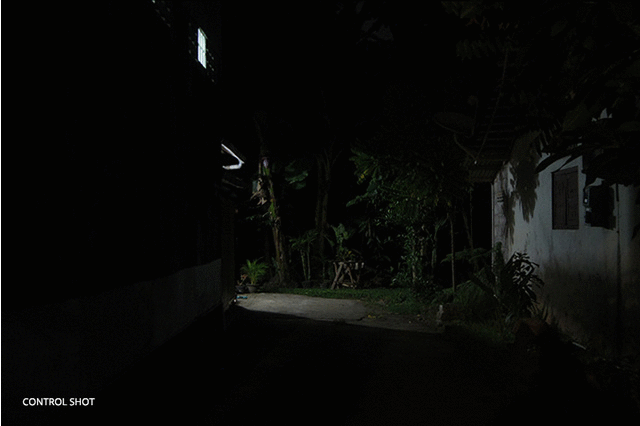 Summary
On The Road M900 is a well-built flashlight which is suitable for new flashlight user (or, for a gift) because it comes with decent battery and charger. It has four modes (plus a hidden disco mode) and always starts from low.
Pros:
Good quality in an affordable price.
Come as a complete package: flashlight, battery, and charger.
Available in several tint and LED choices.
Cons:
The pouch has no belt loop, can't be used as holster.
A little bit bulky. Well, not really bulky but there are other slimmer flashlights around.
Manual book written entirely in Chinese character and language.