WUBEN H3, LED Headlamp with 2 axis CLIP
I was searching a lightweight headlamp with removable AAA batteries and found this Wuben H3 seems to be appealing.
My preference for a headlamp in AAA format is the one(s) that uses two AAA. I never consider any headlamp that uses three AAA batteries because there's no battery manufacturers that sells 3 AAA batteries in a pack.
When a coupon appeared on BLF, I decided to purchase one because it's very affordable. After waiting for couple of days, here it came. I was excited and decided to take pictures with only using my smartphone.
Wuben H3 Packaging
Wuben H3 came in a toy like packaging and I think it's interesting.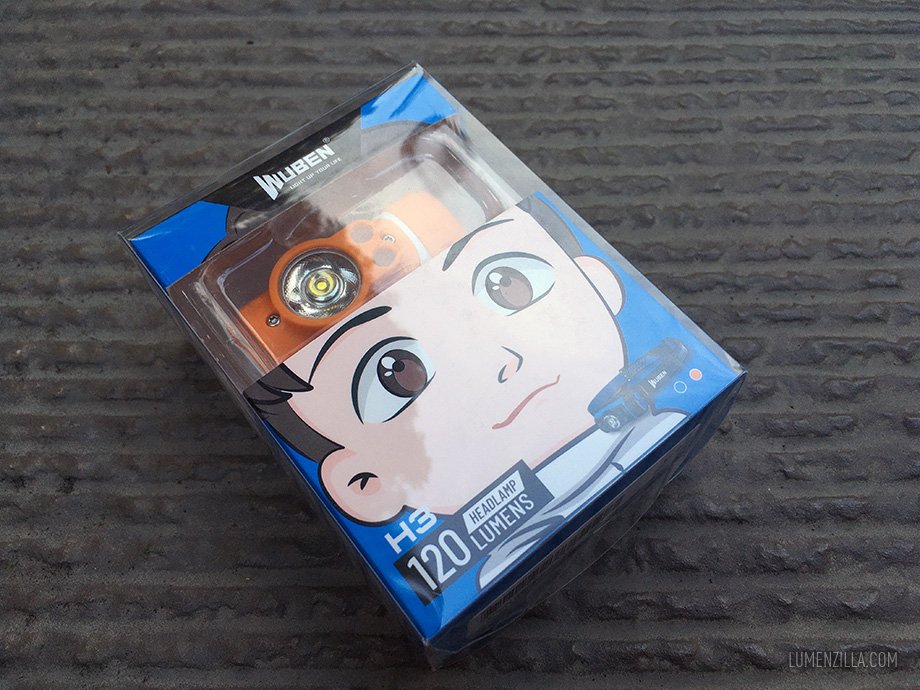 Let's open it.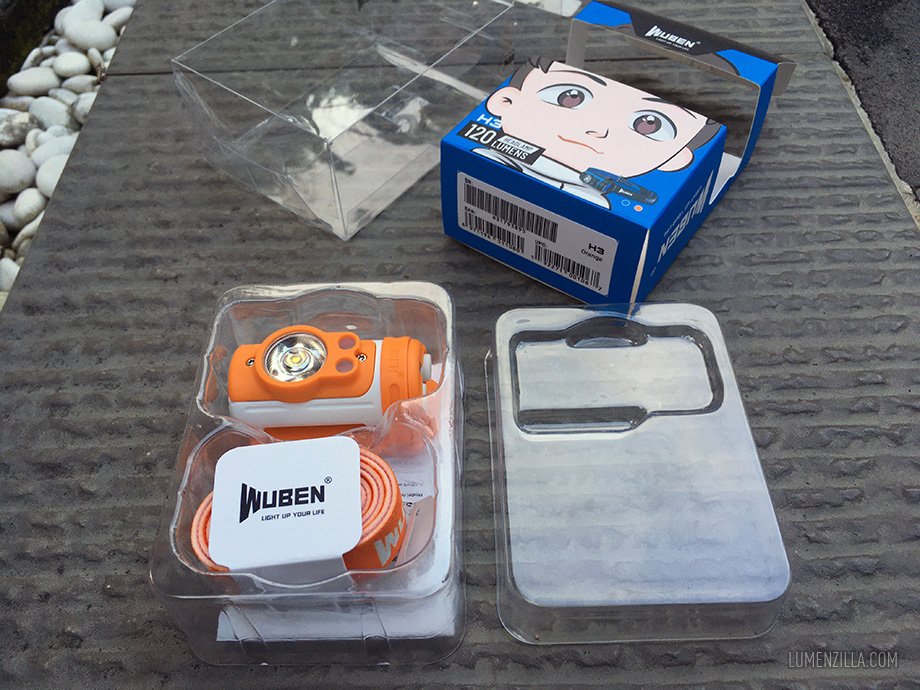 Here's the content of the package:
Headlamp
Headband
Spare O rings
Instruction manual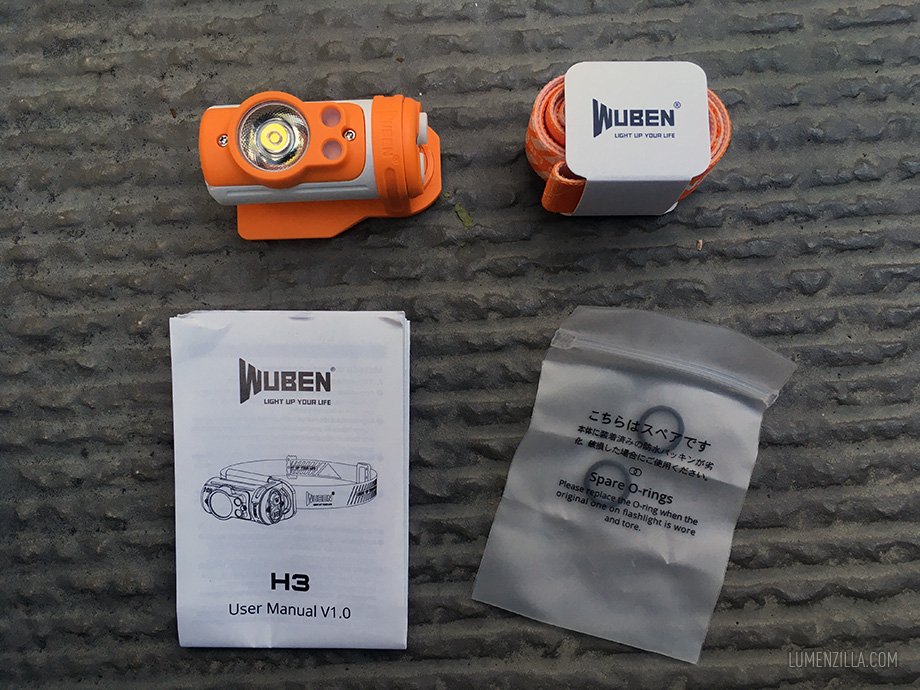 If you wonder, the spare O rings is used to replace the O ring located on the battery cover.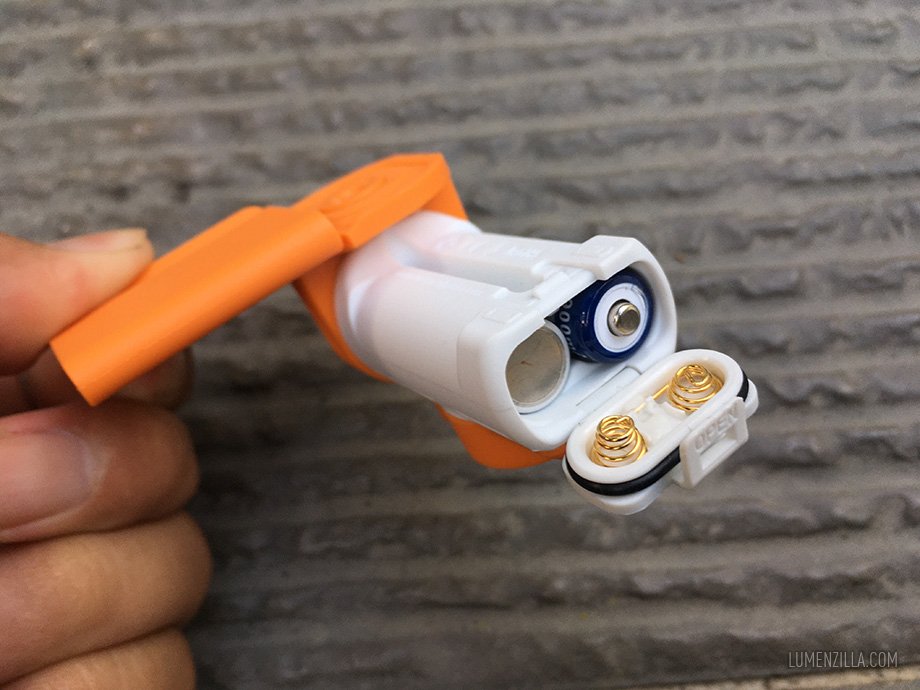 Wuben H3 Technical Specifications
| | |
| --- | --- |
| Body material | : plastic |
| Available color | : blue/black and orange/white |
| Power source | : 2 x AAA |
| LED emitter | : OSRAM P8 LED (main), 2835 SMD LED (red & blue) |
| LED output | : max 120 lumens |
| Operation modes | : 7 modes (L, M, H, S.O.S, red, blue, and red strobe) |
| Max runtime | : 100+ hours on lowest mode |
| Rotating axis | : 2 axis (180 & 360 degree rotation) |
| Weight | : 26 grams (without battery) |
| Headband attachment | : clip |
| IP rating | : IP65 |
| | |
Wuben H3 technical spesifications
Hands On Impression
My first impression is that this is very lightweight and doesn't feel cheap. The vortex TIR optic looks great. The two circles next to the optic are the auxiliary LEDs: red and blue.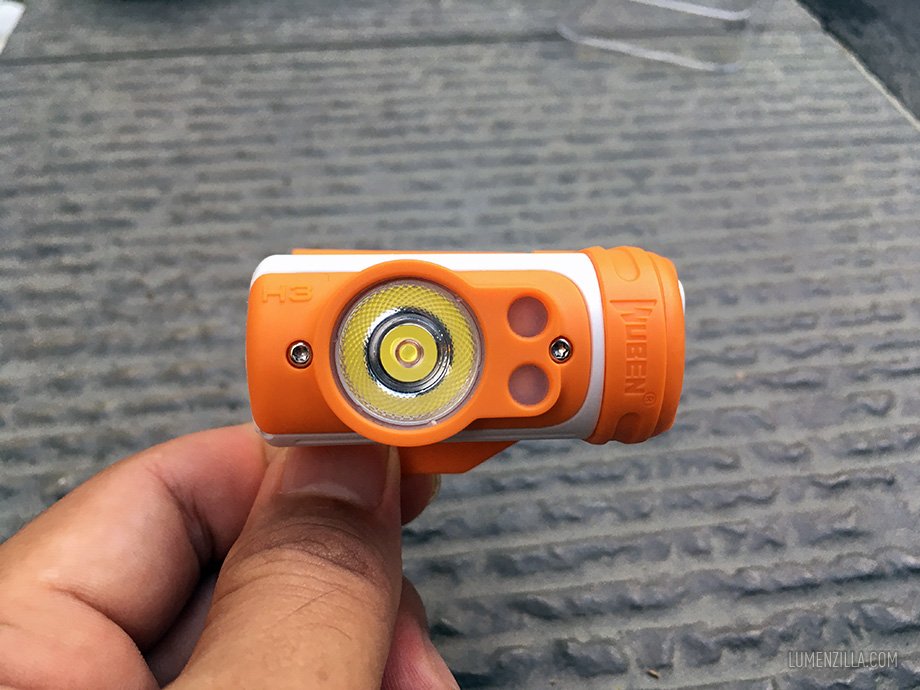 It has two rotation axises as mentioned earlier. This is the 360 degree rotation axis: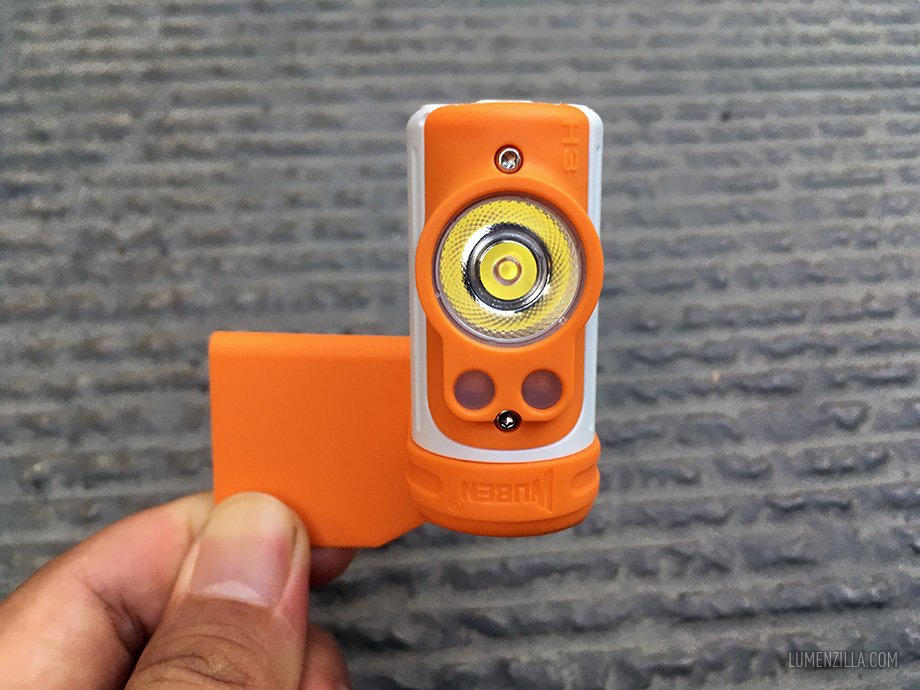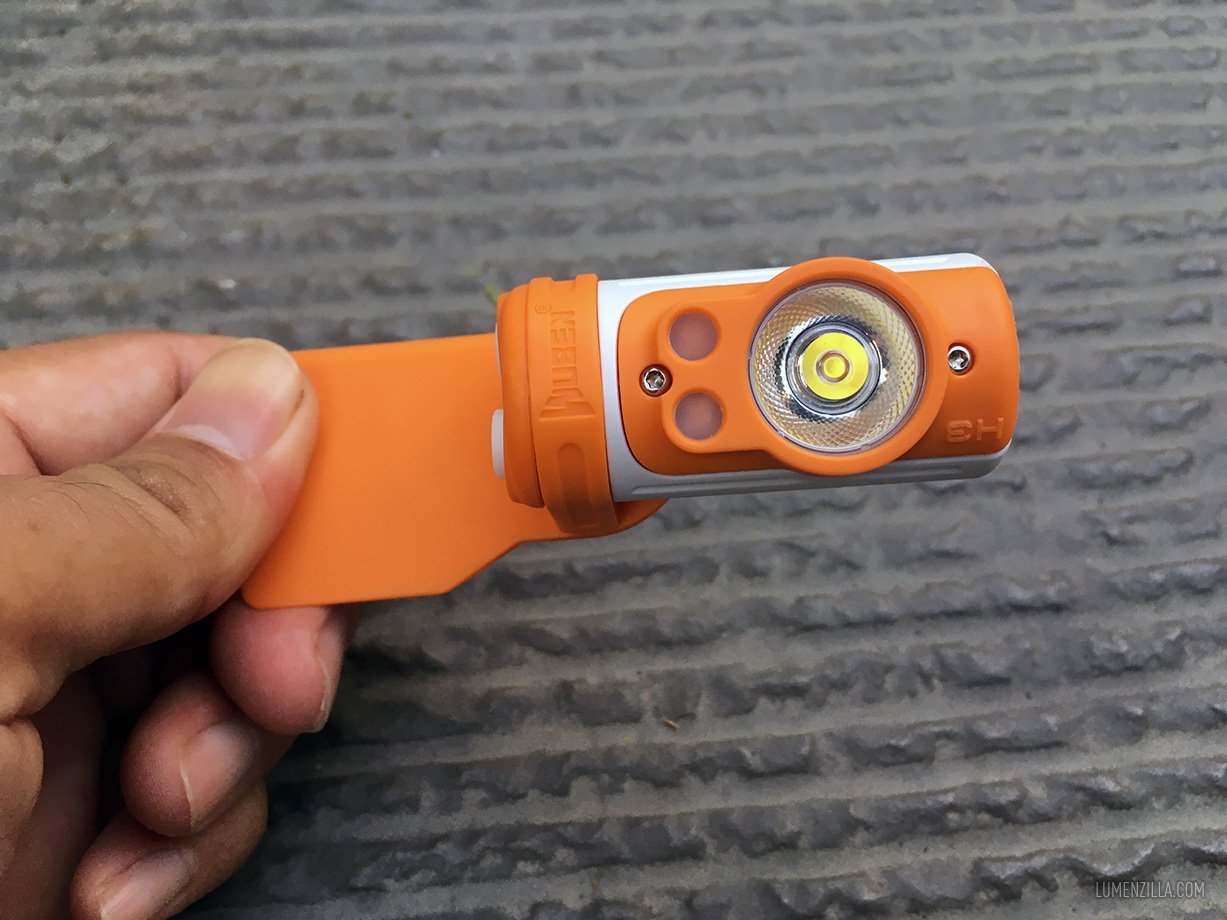 I can rotate it more until it's back to its first position. Either clock wise or counter clock wise.
And here's another axis, this one can only rotate 180 degrees.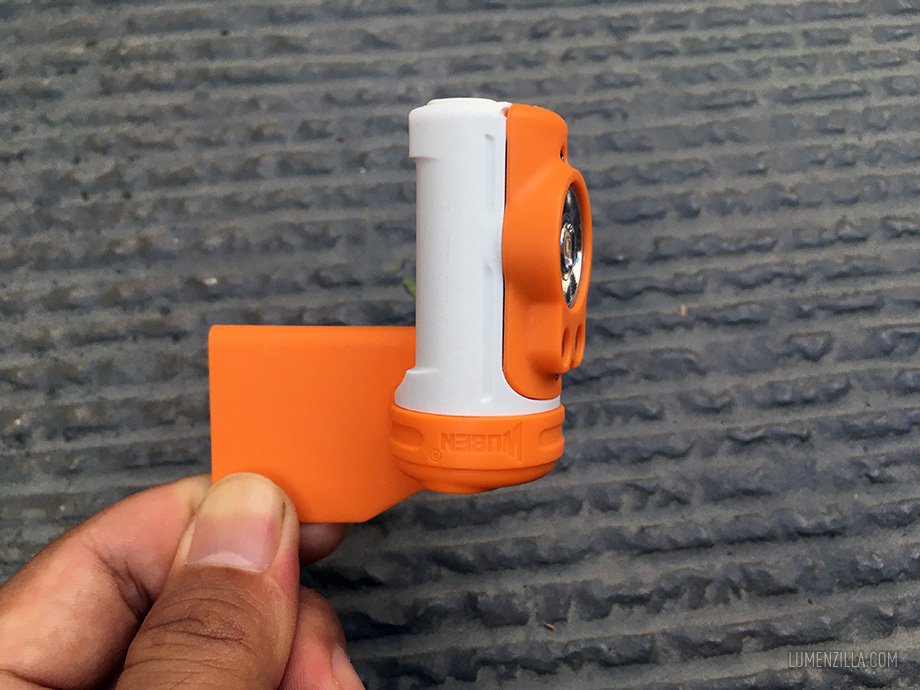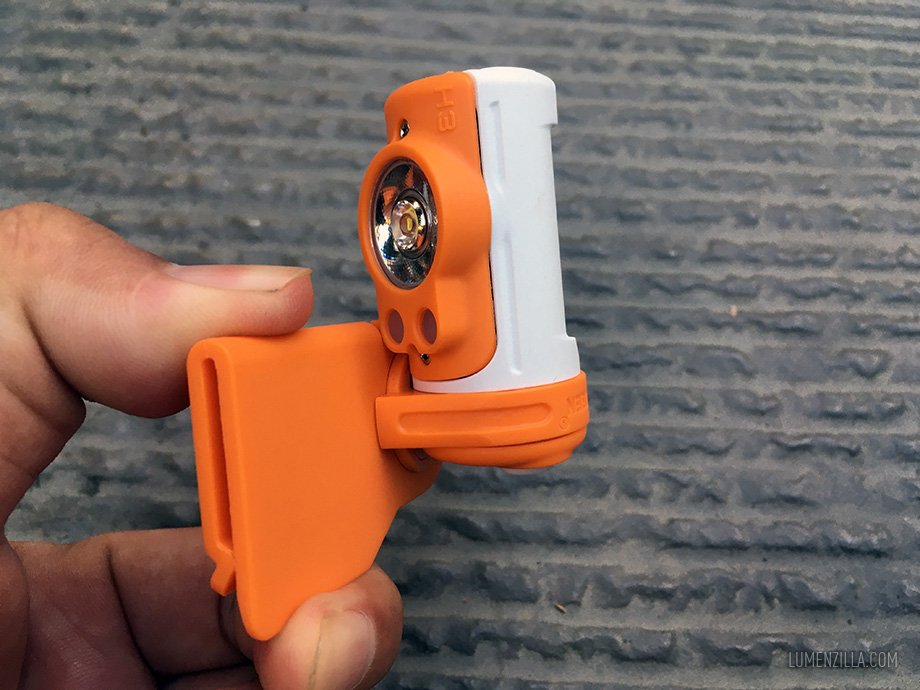 Here's the more detailed picture of the axis from Wuben's website.
Wuben H3 Operation
Wuben H3 has two switches on the left side. The W button is used to control the main LED, the R3 button is for auxiliary LEDs (red and blue).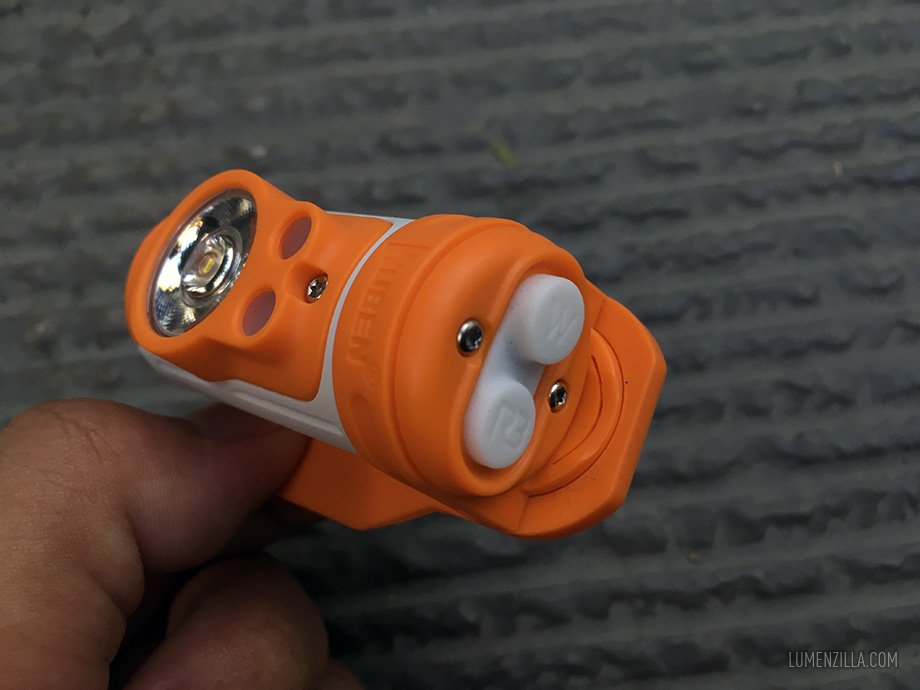 From the off state, click W button to turn it on. To change mode, click and hold (long press) the W button. It will cycle from low, medium, and high. Click again to turn it off. It has mode memory so it will remember the last mode used.
Double click the W button fast and it will activate the S.O.S mode.
The Osram P8 has a nice white output with no blueish or greenish color.
The R3 button in Wuben H3 is used to control the auxiliary LEDs. The operation is similar to W button. Short press for on/off and long press to switch modes: red, blue, red strobe.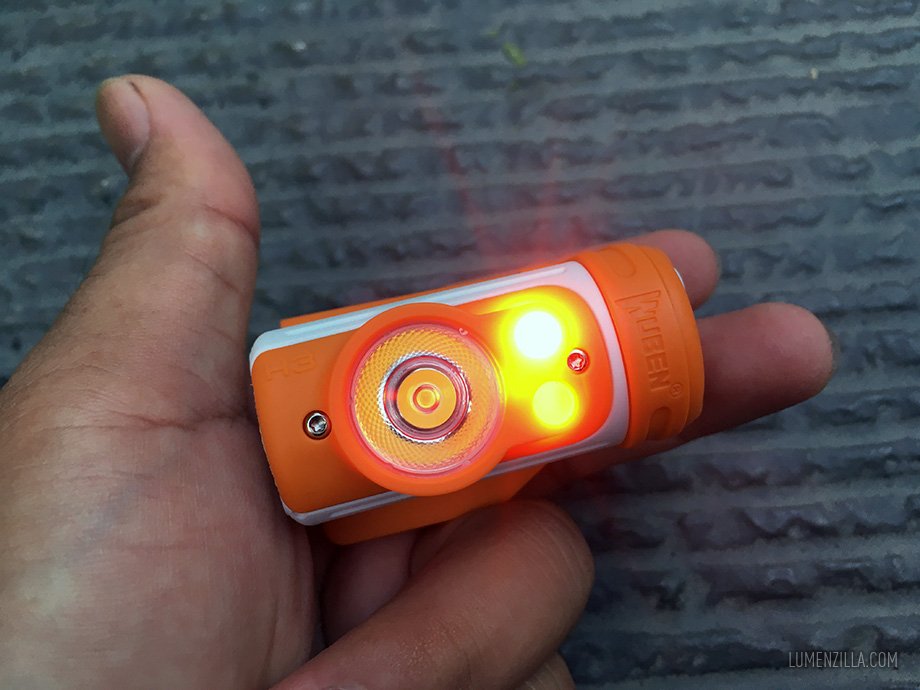 Unfortunately my smartphone camera couldn't pick the blue light very well.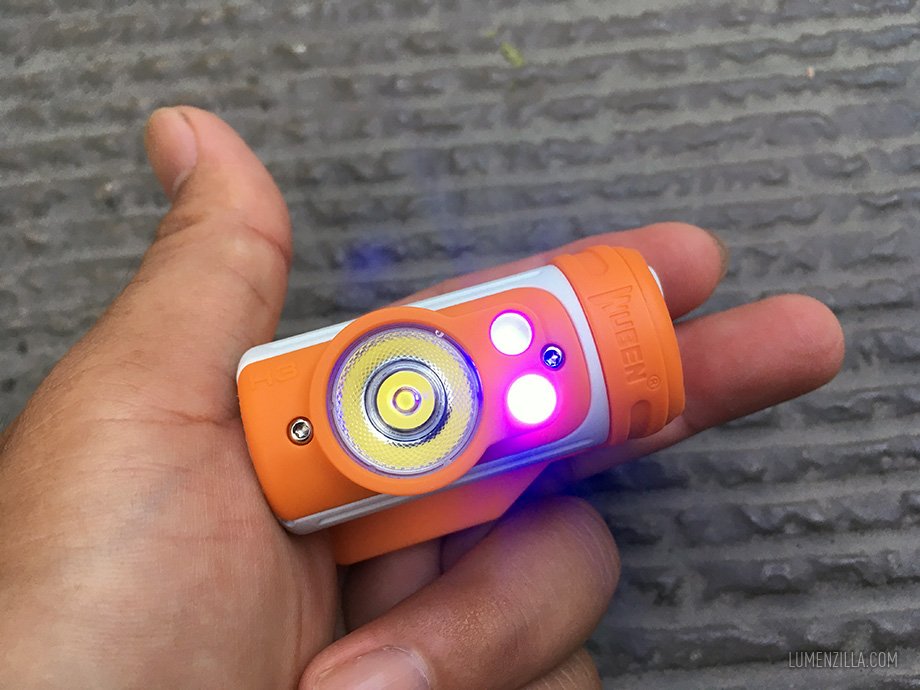 The last active mode of the auxiliary LED is also stored in its memory.
Wuben H3 Headband Attachment
Unlike any other headlamps, Wuben H3 uses a clip design to attach the headlamp to its headband.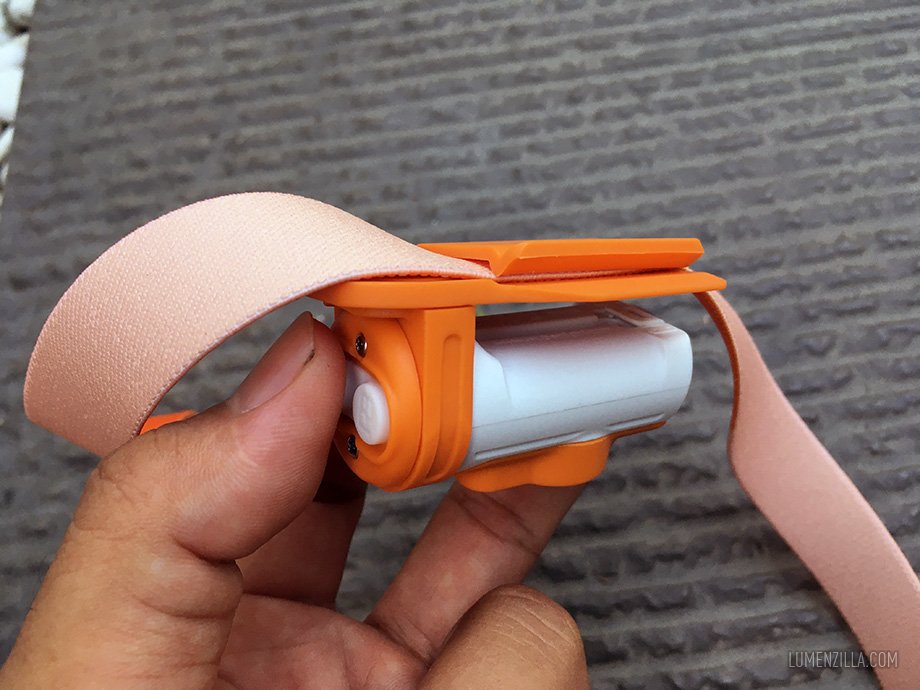 The headband is quite thin and I don't think the clip will hold in steady position. In the other hand, this clip design is smart. I can attach the headlamp on my pocket, webbing on bags, hat, and many other ways.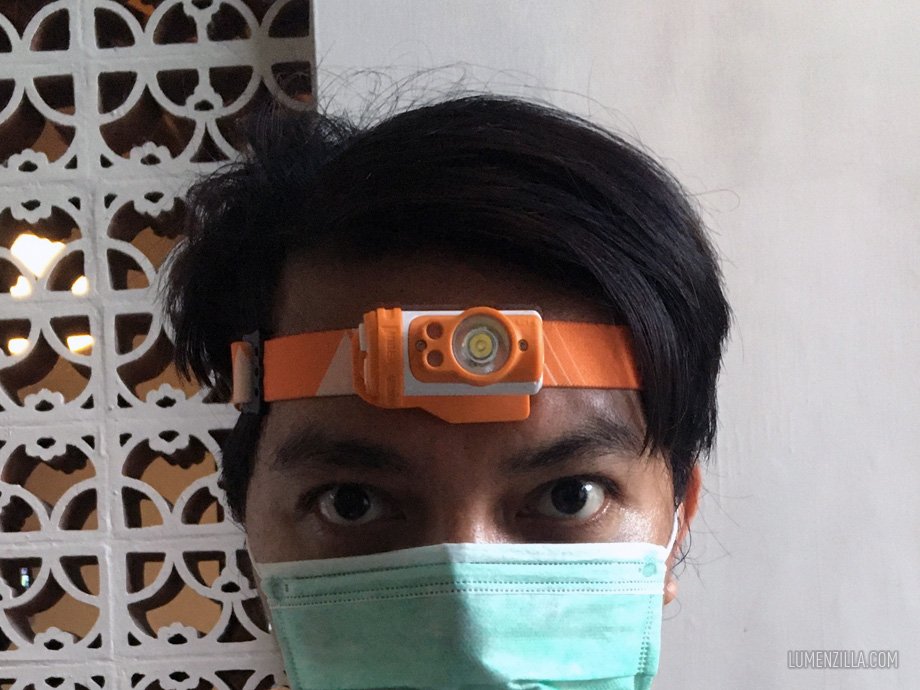 Summary
First time I saw Wuben H3, I thought it's similar to my daughter's headlamp, Princeton Tec Byte, which is no longer functional at this moment. Only look similar, not identical.
Wuben H3 is a good and functional headlamp. It's lightweight, has nice body colour, and has decent lumen output with nice beam pattern.
I carried Wuben H3 for hiking, running, also for other daily activities when I need my both hands.
Pros:
Affordable
Bright body colour
Lightweight
Two multi directional axis rotation
Clip design for easy attachment
No PWM detected
Cons:
Headband is thin
Clip not firmly fit in stock headband
As a bonus, here's the three AAA headlamps picture in my possession: Wuben H3, Princeton Tec Byte (old version), and Olight H05.