Olight H1 Nova, Compact Headlamp and Flashlight
Olight H1 Nova is a high performance (max 500 lumens) compact headlamp that can be converted into a flashlight simply by removing its headband and put pocket clip on it. In simple words, Olight H1 Nova is a successor for Olight S1 Baton in a form of a headlamp.
| | |
| --- | --- |
| Max Output | 500 lumens |
| Lowest Output | 2 lumens |
| Max Runtime | 15 days |
| Beam Distance | 66 m |
| Water Resistance | IPX8 (waterproof up to 2 meters) |
| Impact Resistance | 1.5 m |
| Head Diameter | 0.8 in. / 21 mm |
| Length | 2.3 in. / 58.5 mm |
| Battery Type | RCR123A/CR123A/16340 |
| Weight | 1.74 oz / 49.5g (excluding battery) |
It came inside a nice carrying case with zipper around it that I believe you'll find it very useful for many purposes.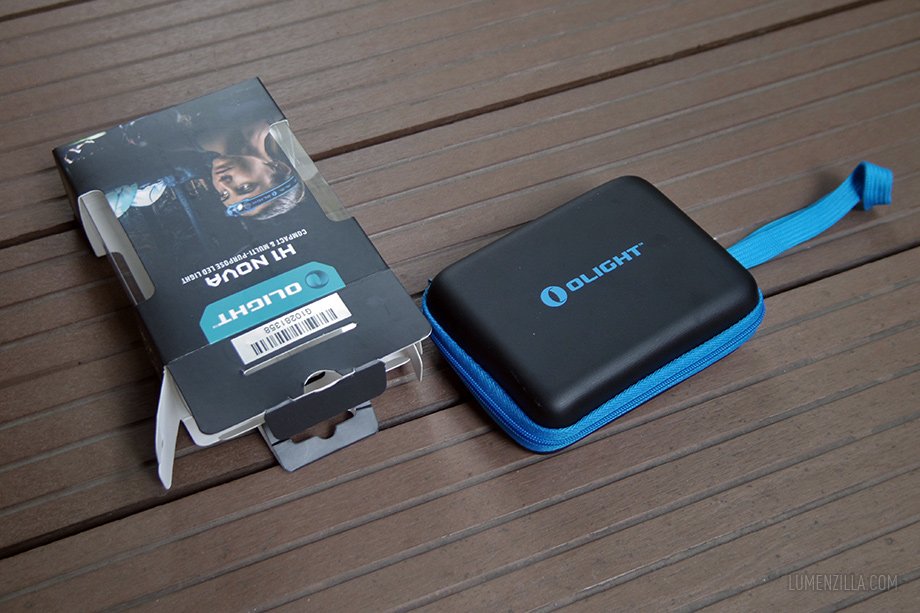 The package contents inside the carrying case are:
Headlamp
Rubber headband
Pocket clip
CR123 battery (primary)
Manual book
Olight brochure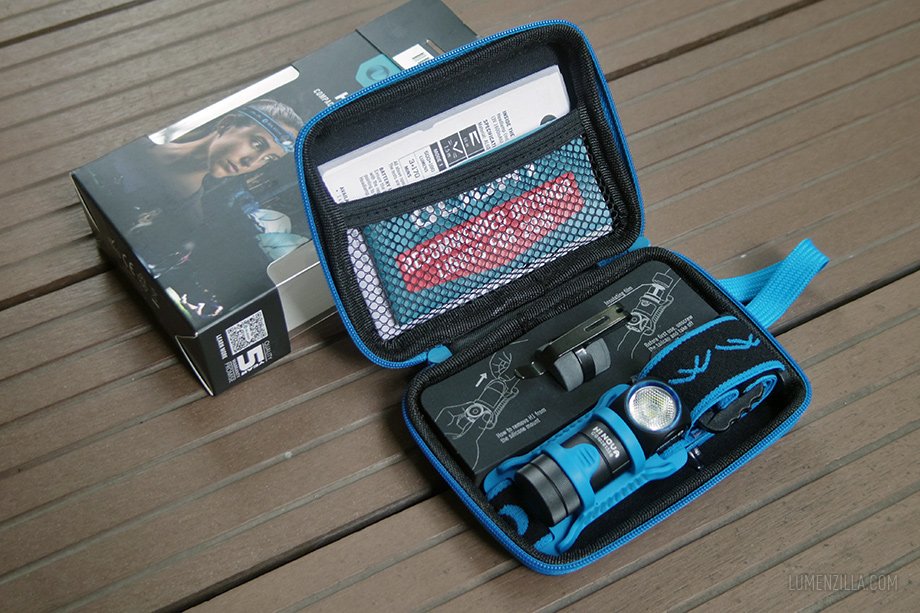 And here's the headlamp itself, Olight H1 Nova, a compact sized headlamp inspired by the famous S1 Baton. Olight H1 comes with a highly efficient CREE XM-L2 LED and TIR lens which is suitable for close to medium range lighting.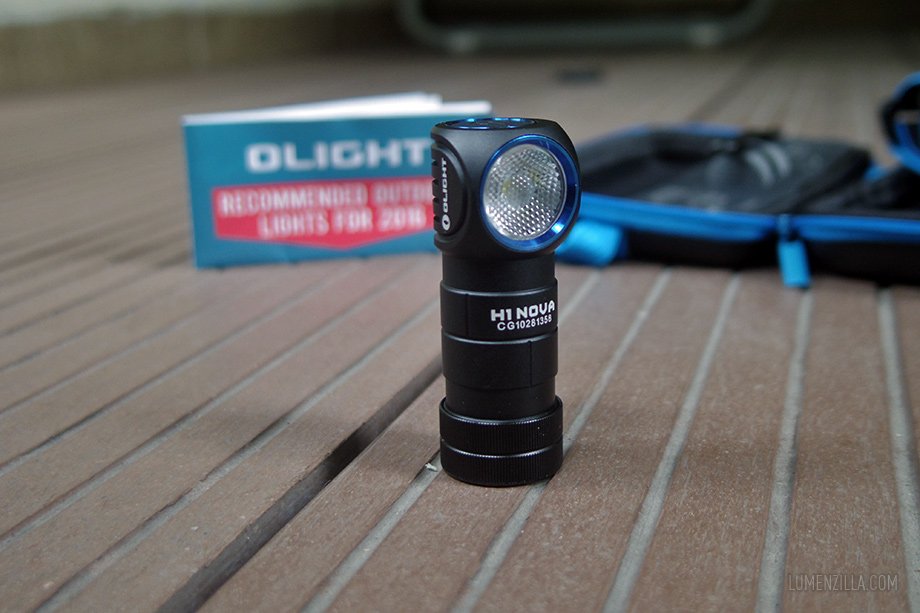 The switch is located on the top with thin bluish PVD ring around it. Visually appealing.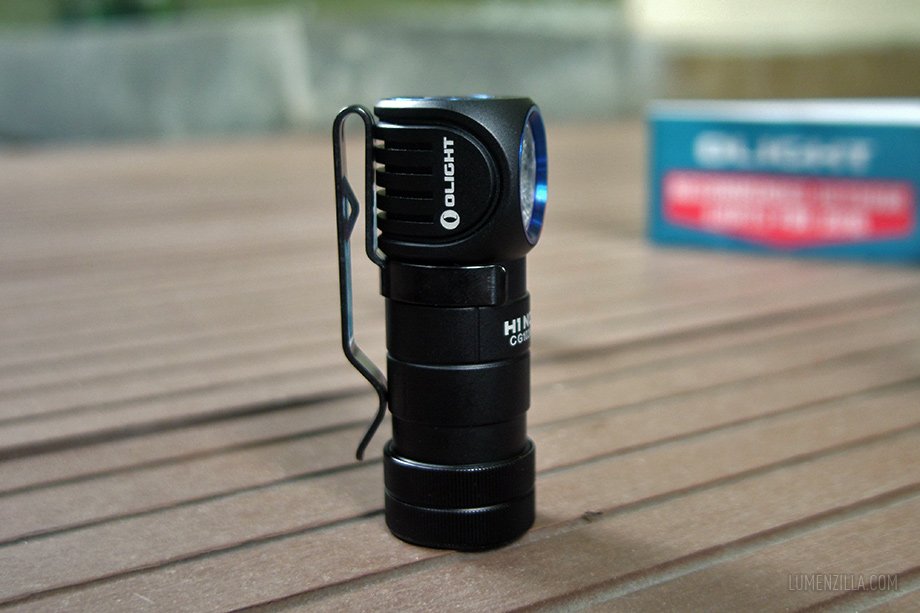 The head also decorated with fins and curves that will help disseminate the heat from the LED emitter.
It came with primary CR123 battery pre-installed. A thin plastic film was inserted between the battery and tail cap to avoid accidental activation during delivery.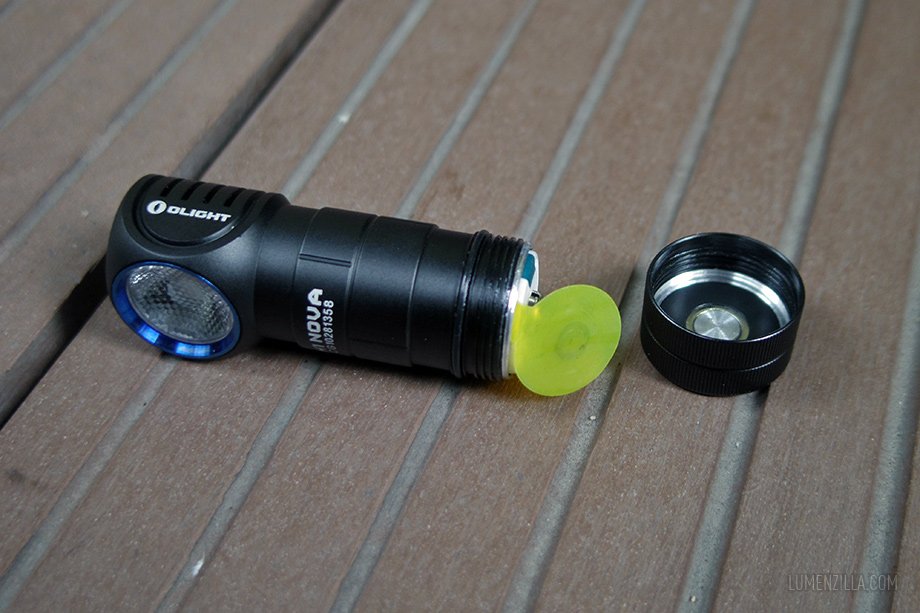 Just like in S1 Baton, the battery must be inserted in reverse direction.
Olight made a nice approach by printing the battery installation direction label inside the tube instead on the body. This time, nobody will have any objection.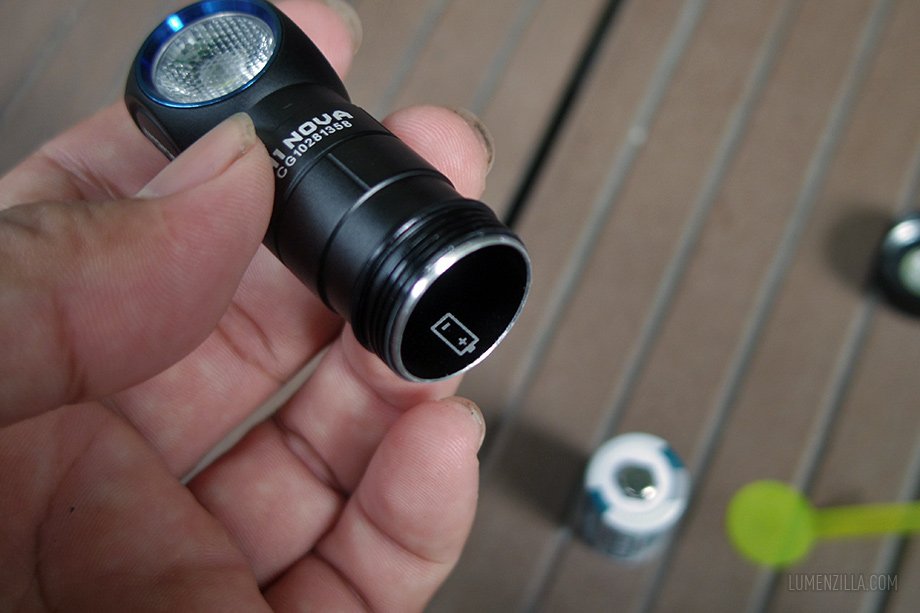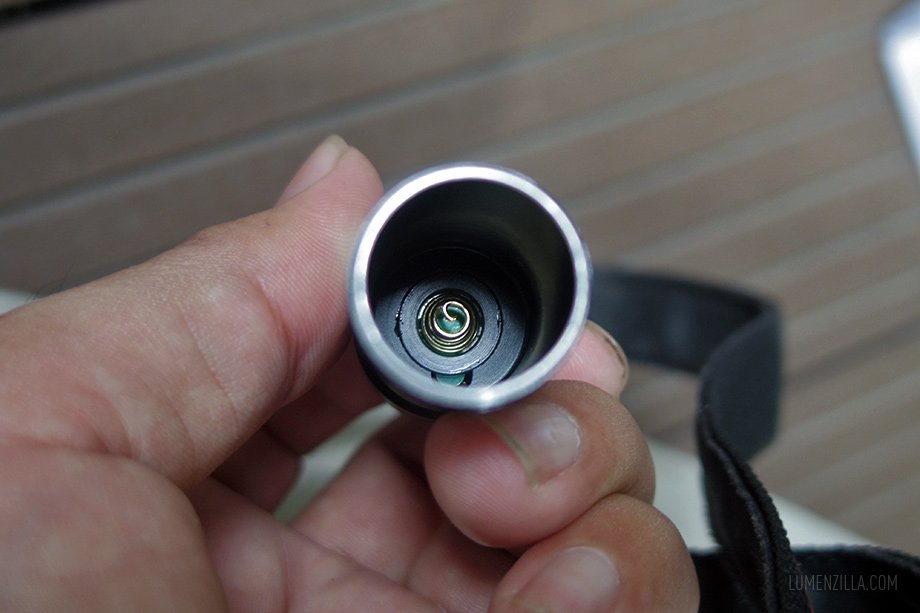 It also has magnetic tail cap so H1 Nova can be attached on to any ferrous metal surfaces for free hand operation.
I couldn't recall who made the first flashlight with magnet on tail cap but I must agree that this is a good idea and the idea is adopted by many flashlights manufacturers in no time.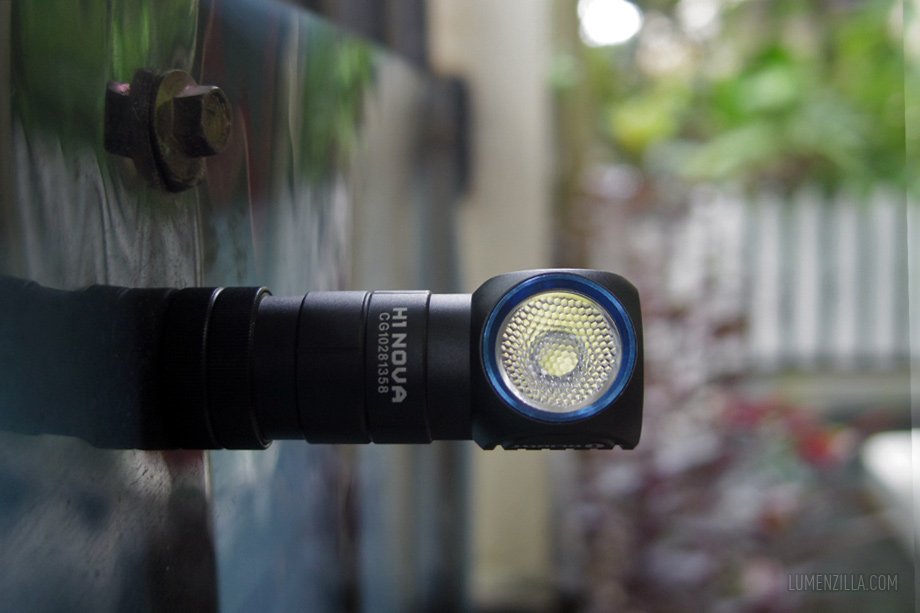 The UI is almost identical to S1 Baton but H1 Nova packed with more features. It has a lock-out feature so you won't press the button by accident (which is quite large) and activate the light.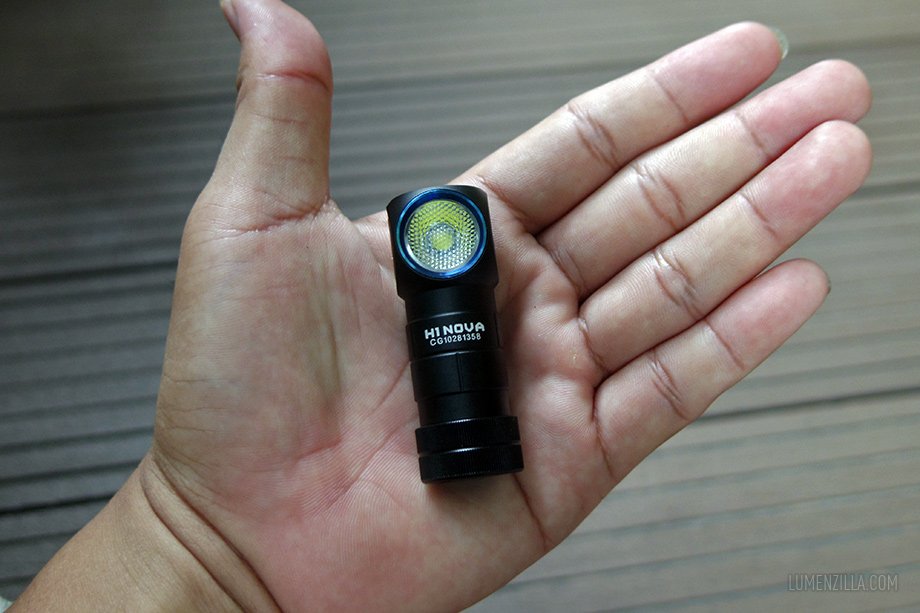 On medium, high, and turbo mode, the light will be turned on and off gradually to protect eyes from temporary blindness on sudden brightness change.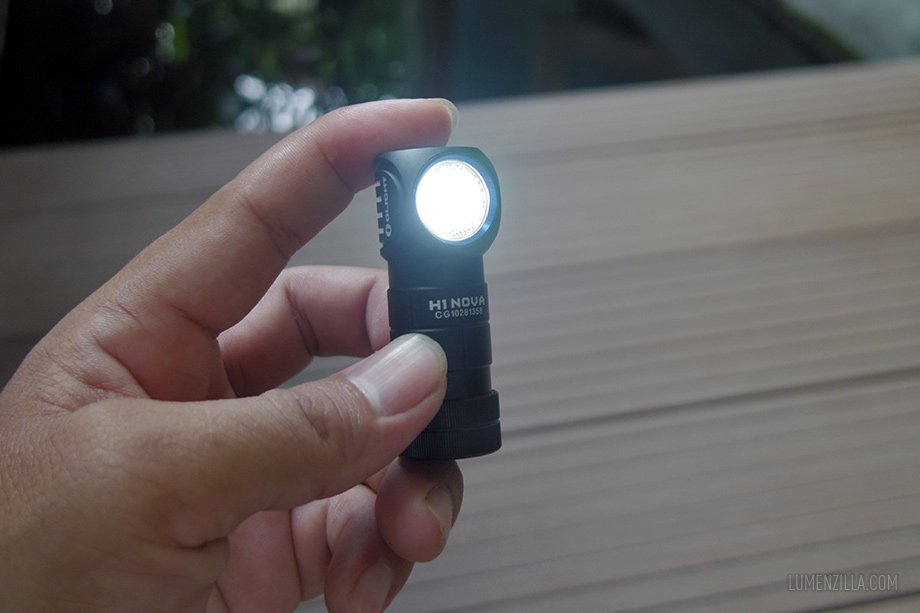 One thing to notice is that the turbo mode will last for only 3 minutes before it steps down into high mode. This is very understandable and a necessary feature to prevent damage caused by excessive head from the emitter.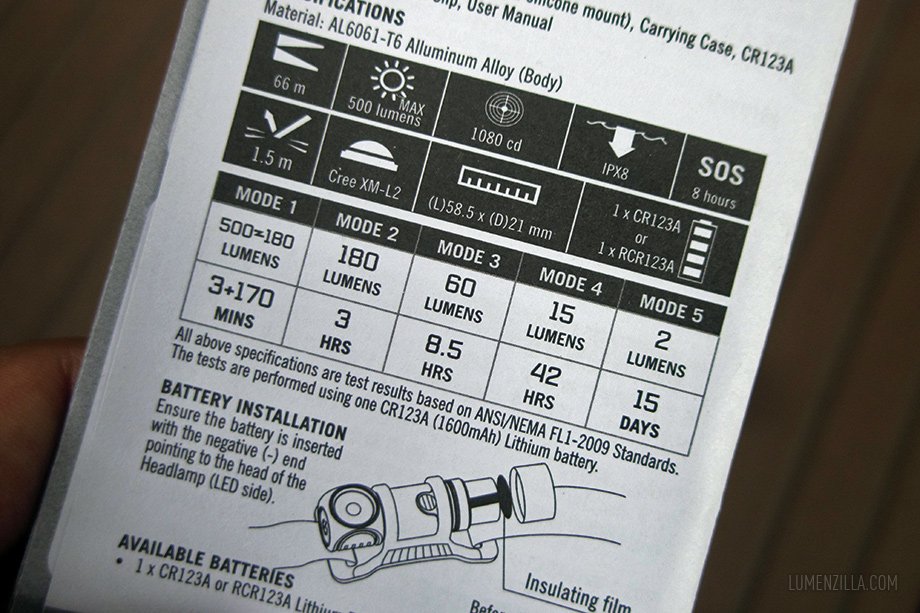 Pros:
Compact and lightweight
Available in cool white and neutral white
The carrying case is a plus
Silicone mount on headband is easy to attach or detach
Lockout feature
Cons:
Disabling lock out mode takes more than 2 seconds. This may be inconvenience for some person.