Fenix E99 Ti (Limited Edition)
Fenix is very kind for sending me this pretty flashlight for Christmas gift, Fenix E99 Ti. I can't be more pleased to see that this is a limited edition flashlight.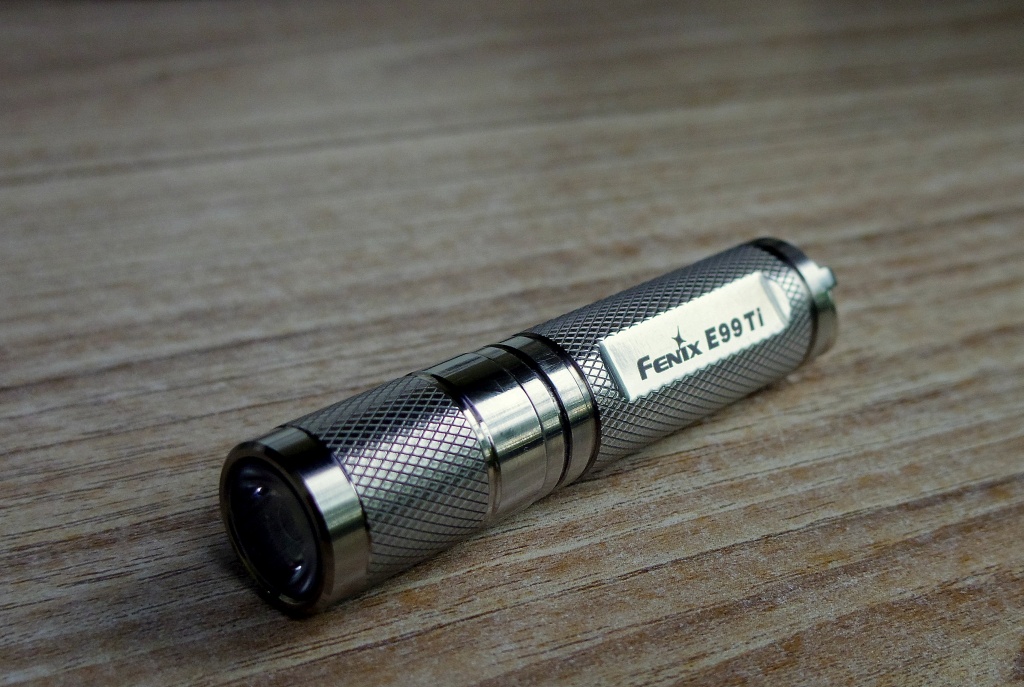 Here are its specs taken from their product page:
| | |
| --- | --- |
| LED Type | : Cree XP-E2 |
| Max Output | : 100 Lumens |
| Max Runtime | : 30 Hours |
| Brightness Level | : 3 (L: 4, M: 27, H: 100) |
| Switch Type | : Twist switch |
| Battery | : 1 x AAA |
| Dimensions | : 66.5mm (Length) x 15mm (Diameter) |
| Weight | : 18 grams |

It came in a classy, black faux leather box, together with manual book, warranty card, spare o-ring, o clip, and an alkaline battery. They also offered me to engrave any word/initial on it and I asked "LumenZilla" to be engraved there.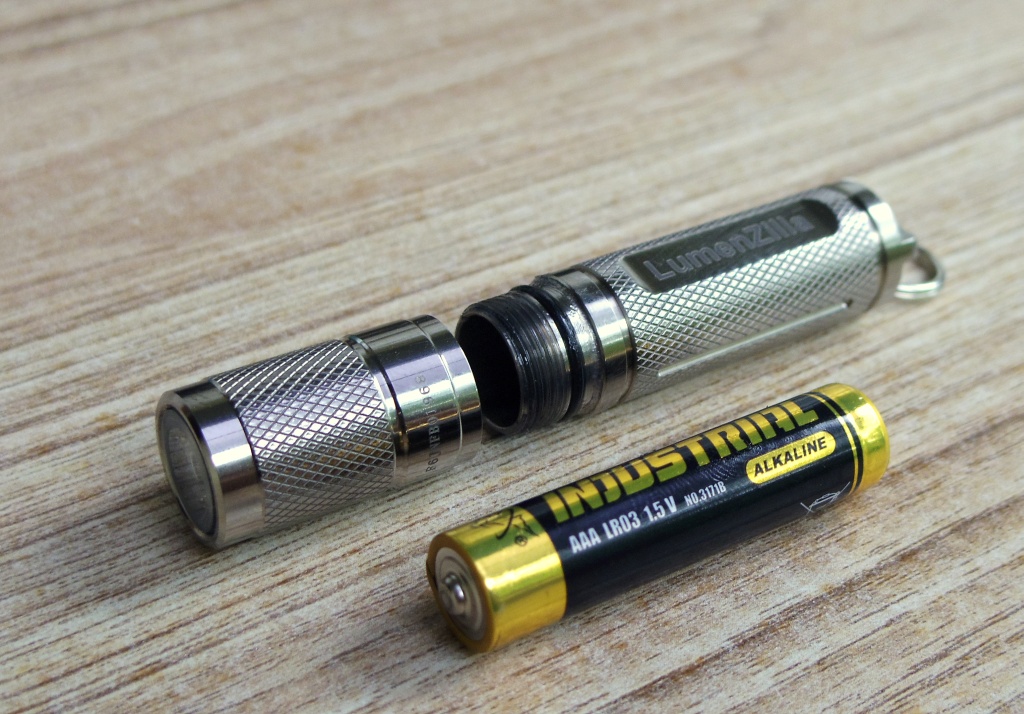 The thread was dry, non lubricated. It was not a big deal because I can easily applied some silicon grease then I able to operate this E99 smoothly with just one hand.
Its bottom is flat, make it possible to put it tail-stands on table or any flat surface.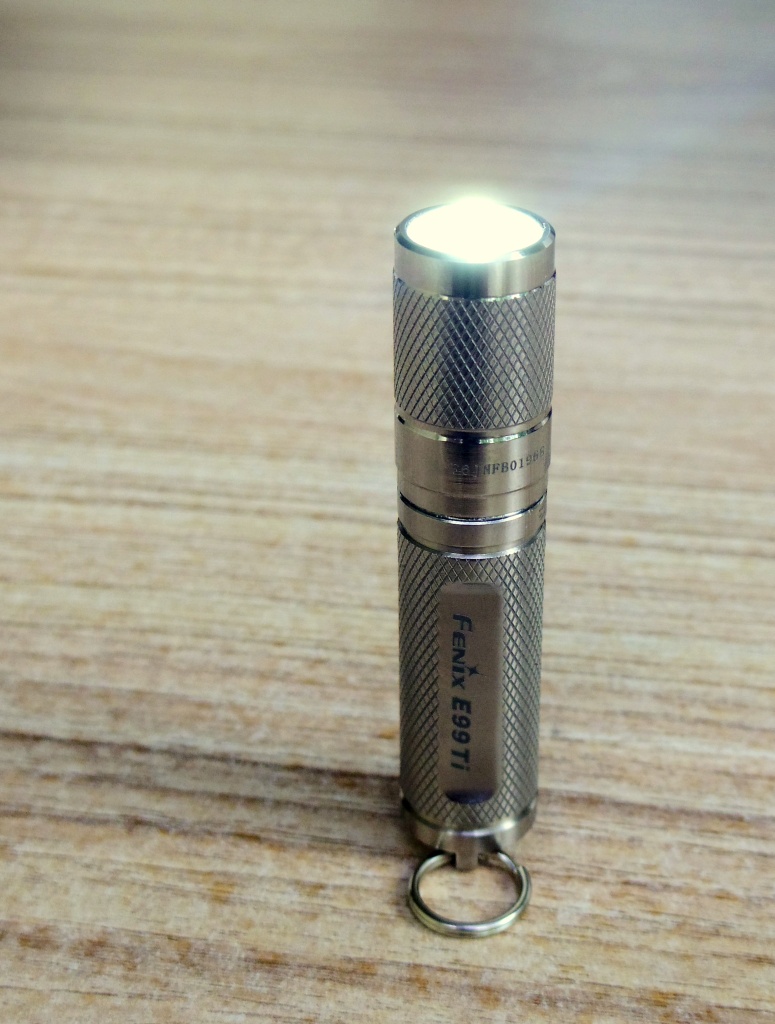 Powered by CREE XP-E2, it uses a TIR optic to produce "throw" light.  With decent knurling on its head, twisting for mode changing is an easy task.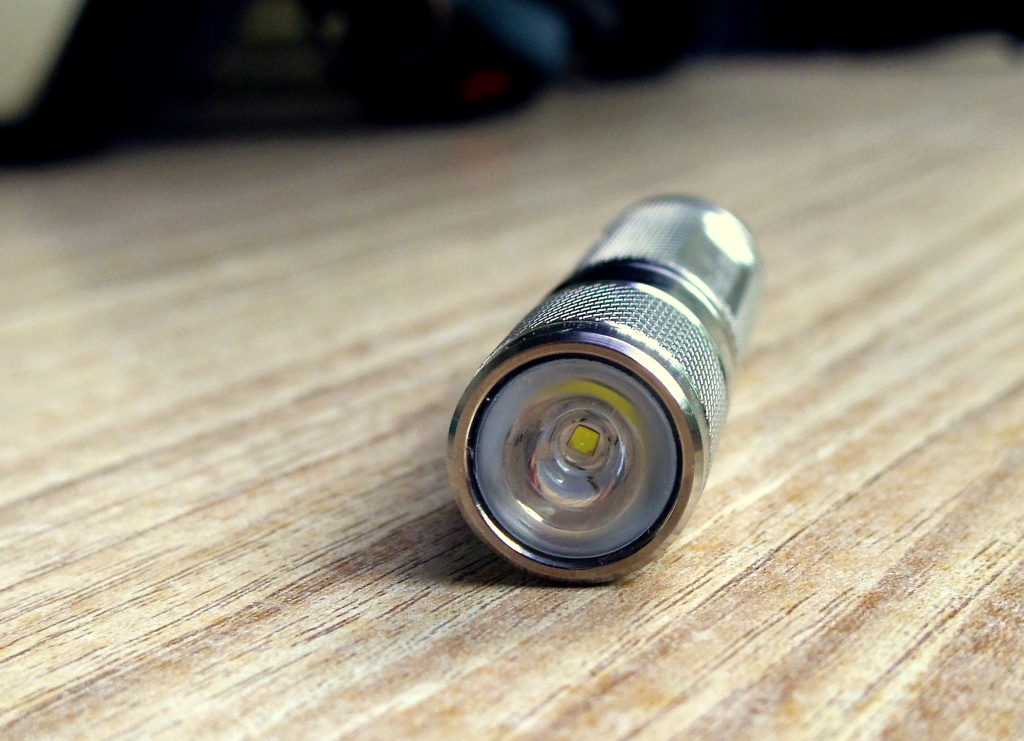 The light always start in low (4 lumens). To change its mode, twist left to turn it of and twist right again within 2 seconds and it will enter medium brightness level (27 lumens). Do it again to enter high mode that will produce brightness up to 100 lumens.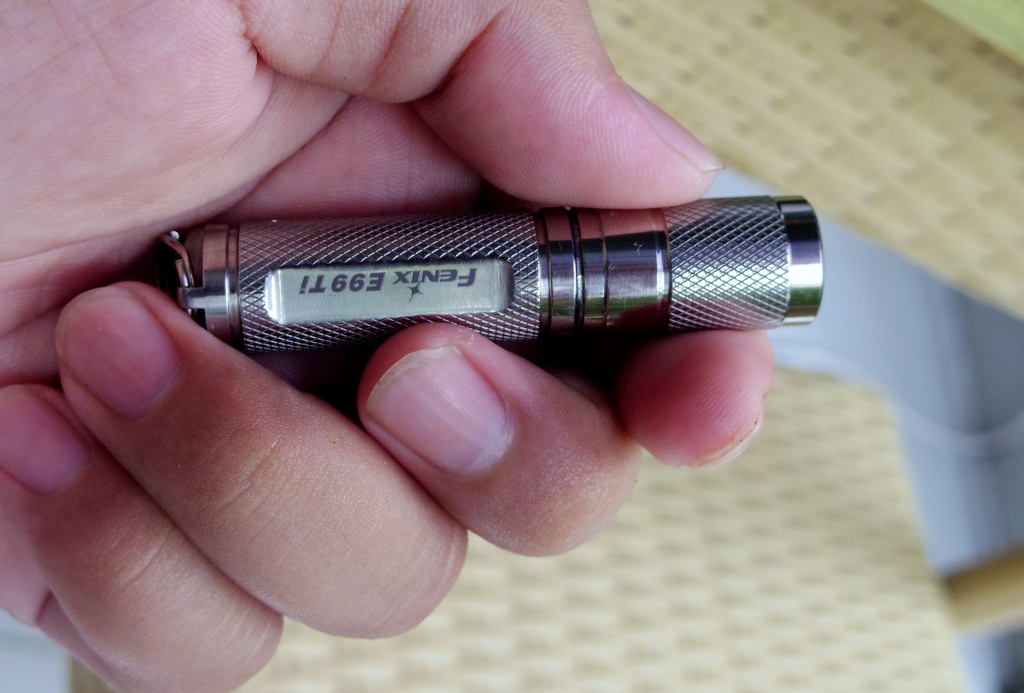 And here's its "internal" look. I think it has reverse polarity protection to avoid user insert battery upside-down accidentally.
I haven't take any beamshot pictures as you may expected, so I'll write another post with more detailed measurement/test.
---

– Fenix E99 Ti Titanium Alloy CREE XP-E2 100 Lumen + 2 AAA EdisonBright batteries ($35.95)
– Fenix E99 Titanium Limited Edition 100 Lumen + 1 AAA LegionArms battery ($45.99)
---