Sunwayman C22C Dual LED Flashlight Review – Part 1
Sunwayman C22C Dual LED Flashlight Review
Sunwayman C22C is a dual-light night traveler flashlight, equipped with two LEDs those are able to shine all together. Operated by just one single electronic button (side switch), each LED has three brightness levels and suitable for camping, hiking, or just for your everyday carry.
Well, actually there are 6 modes for the main light: Hi, Med, Low, Turbo, SOS, Strobe.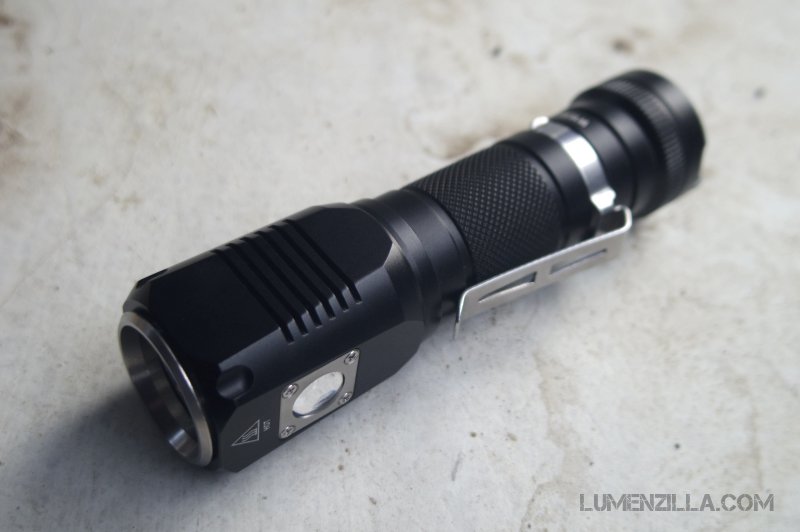 Thanks to GearBest for providing me this flashlight for review purpose.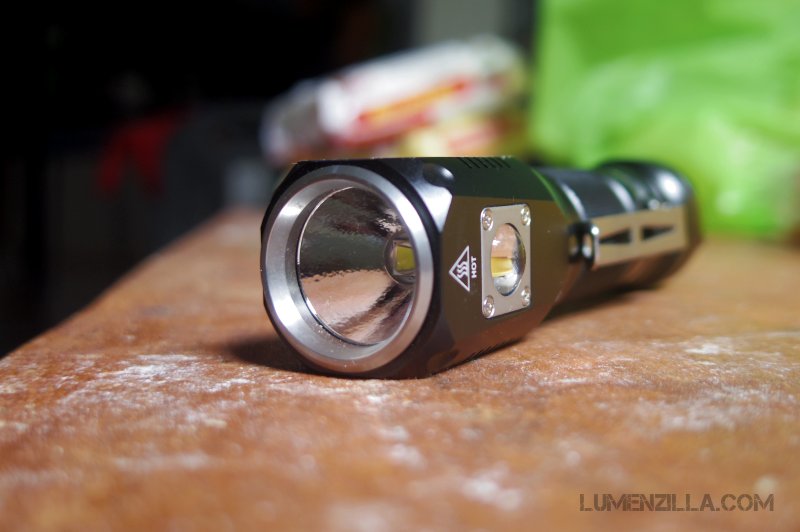 Specifications:
Main LED:

CREE XM-L2 U2, cool white, using OP reflector.
Turbo: 1000 lumens (3 mins).
High: 580 lumens (2 hrs).
Med: 130 lumens (10 hrs).
Low: 35 lumens (30 hrs ).
Strobe and SOS.

Side LED:

CREE XP-G2, neutral white, using optical lens.
High: 180 lumens (3 hrs).
Med: 46 lumens (9 hrs).
Low: 16 lumens (45 hrs).
Strobe and SOS.

Magnet on tailcap for easy attachment on steel surface.
Tungsten steel spike at the end of the tailcap, can be used for emergencies such as breaking a car window.
Uses one single 18650 or two CR123A batteries (working voltage: 2.8~8.4V).
Dimensions: 110mm (length) x 28mm (head diameter) x 25mm (tail diameter), Weight: 88g (battery excluded).
Military Specification Type III- hard anodized body.
Waterproof (IPX-8 standard).
Initial Impression
Just like its name, this dual light has two LEDs and made this flashlight kinda unique. Those two LEDs are capable to shine all at once.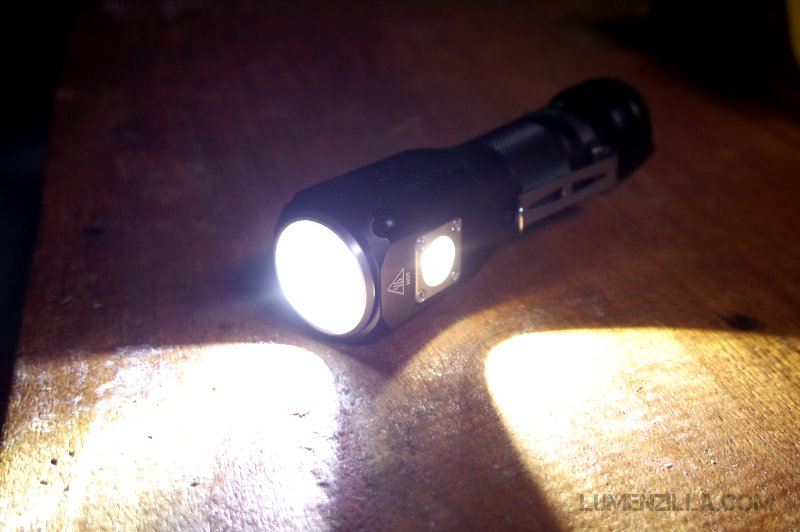 The main light uses XML-L2 U2 LED (cool white) with orange peel aluminum reflector providing 1000 lumens on Turbo mode and will step down into High after 3 minutes to avoid damage caused by excessive heat from the LED emitter.
It has 6 modes including Turbo, SOS, and strobe.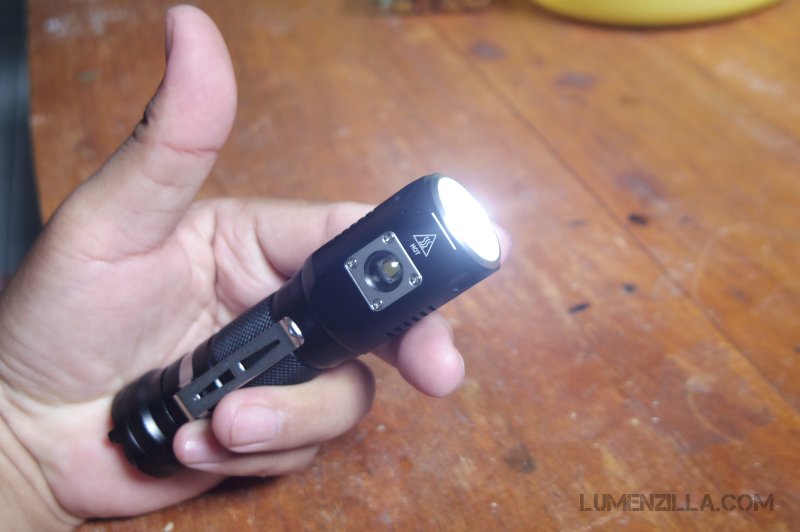 Beam profile is considered as throwie, but still have plenty of light to light up the surround. I'll post beamshots on another article to keep this article short and nice to read.
For side light, it uses XP-G2 R5 (neutral white) equipped with asperic lens made from non-glass material. It has 3 brightness levels, maximum 180 lumens on high mode.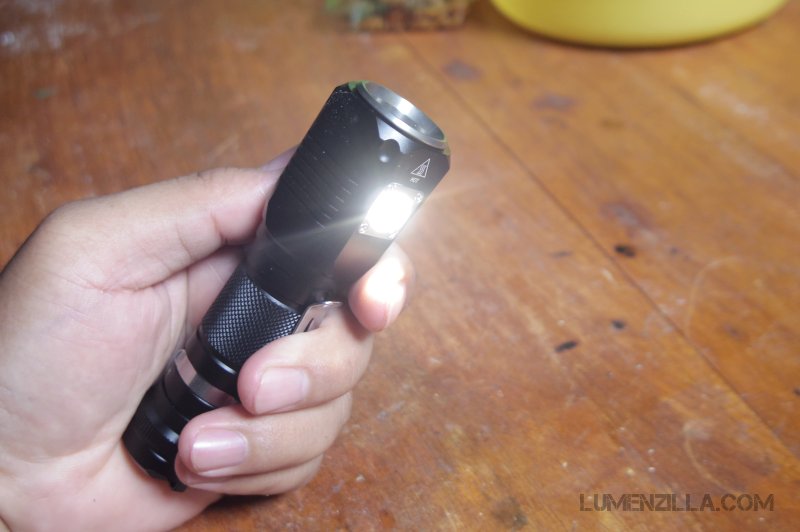 Asperical lens gives nice floody light and suitable for any activity from a camping light, emergency garage light, or emergency lamp for your house.
When the battery's drained out, a red light indicator will shown next to the side switch.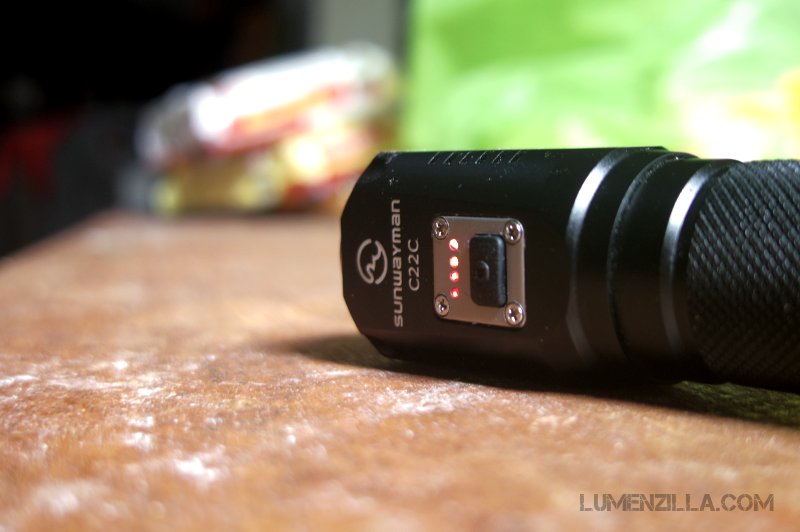 It won't show the battery voltage level because there's only one red LED. Don't be fooled by the four dots next to side switch, they will just all lighted up.
This flashlight has memory function but will only work if we don't change the light in use. Changing main light into side light (or vice versa) will replace previous memory.
With the help of a strong magnet inserted in the tailcap, we can use this light as working light or emergency light when fixing broken stuffs. Just stick it onto your refrigerator or any metal surfaces.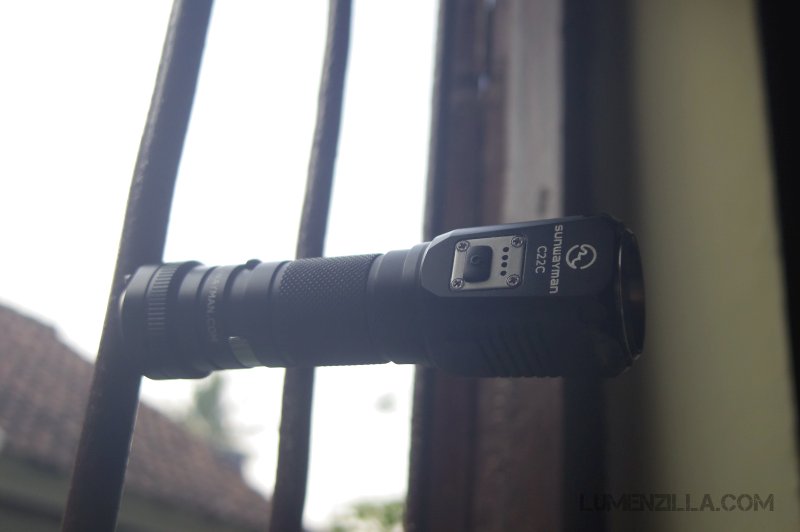 Sunwayman also sells optional headband to use this flashlight as a headlamp.
Another feature worth to mention is a tungsten steel spike on its tailcap. I think it can be used to break a car window or any other glass in case of emergency.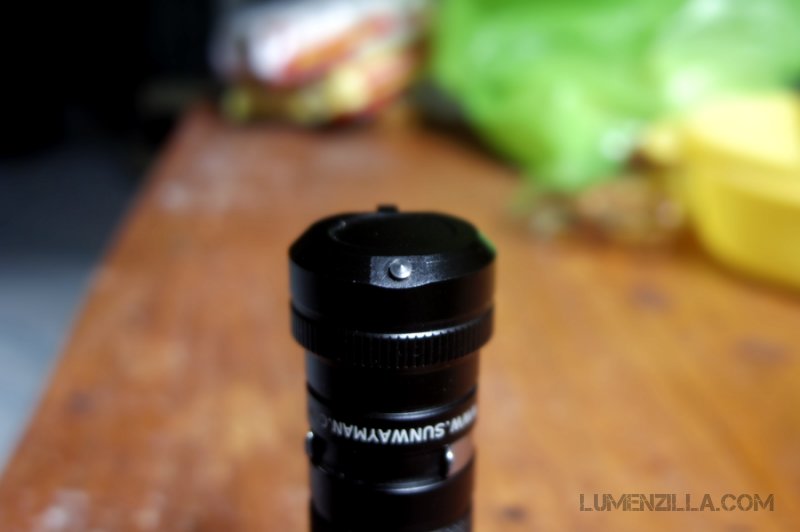 I don't want to be in an emergency situation but I really want to try this glass breaker someday.
Possible Modding
I never thought of modding this flashlight at the first place until I took a further look into the bezel on its head.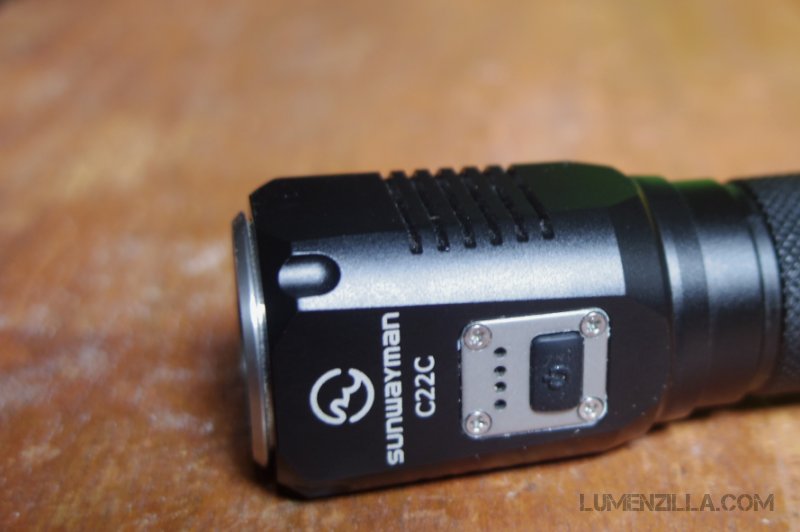 The bezel seems not perfectly screwed-in. With a little attempt, I was able to open the bezel and took out the lens and reflector.
Looking at its base plate, I'm thinking about replacing the original LED with triple Nichia on 20mm Noctigon copper plate.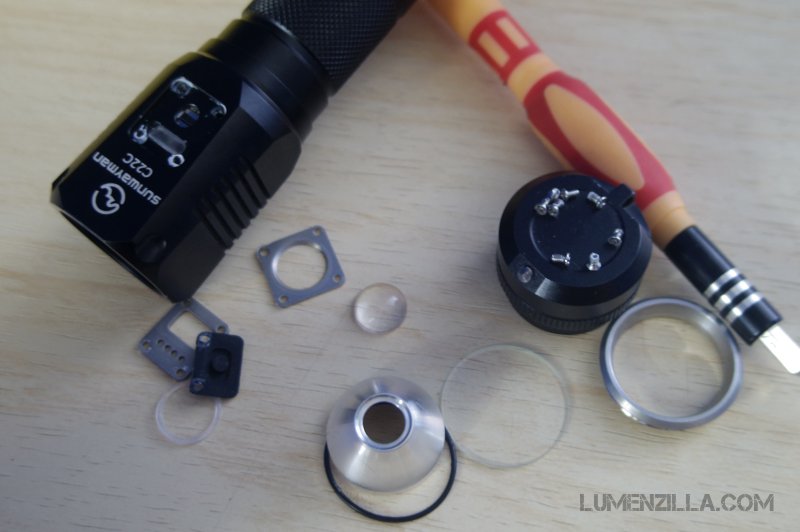 Looking at disassembled parts above, I think the possibility is limitless here.